A Network of Happy Homes for dog fostering.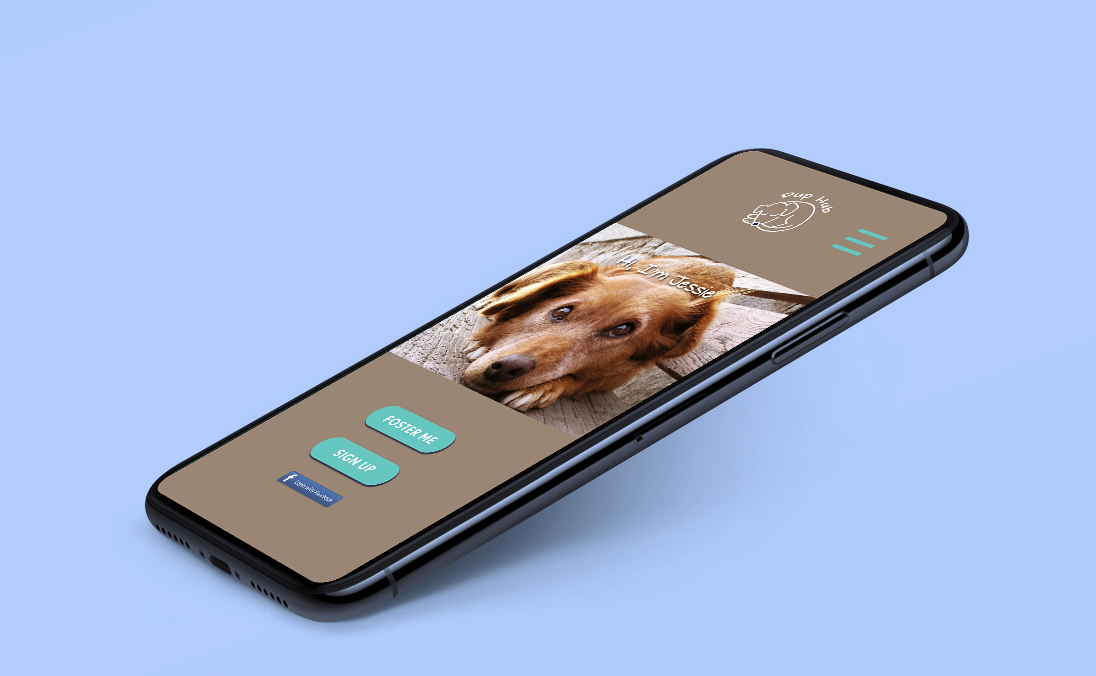 Housing Furry Friends in Need.
Project
|

Pub Hub Mobile App
Team
|

 Individual Project
My Role
 |

UX Research/Design • UI Design • Service Design • Concept Development
Tools
|

Pen & Paper • Balsamiq • Sketch • Marvel Prototyping tool • After Effects
___________________________________
How might I design a system 
that provides fostering solutions
Pub Hub is a virtual dog fostering app that uses your own neighborhood as a hub. The app would open up more homes to dogs currently in shelters and rescues

. 
​​​​​​​
•  To design a virtual dog fostering app that will get more dogs in peoples' homes and adopted. 
•  Make fostering a dog an easy commitment with short minimums, and dog pick-up and drop-off within your neighborhood hub. 
•  By connecting my app with all the local rescues and shelters to make fostering easier, and more convenient. 
•  Educate people about fostering through Pub Hub.
​​​​​​​
__________________________________
The apps available were mainly for adopting animals that are rescued, and none of them focused solely on fostering dogs. I talked with some local rescue agencies, and they all needed help with volunteers to help foster the increasing number of dogs they were rescuing from animal shelters
Over 5,000 dogs were rescued from the LA Animal Services between 2017-2018
. The shelters were saving more lives, but they lacked the space for housing. I saw this as an opportunity for Pup Hub, my dog fostering app. 
"Maybe they are afraid to get too attached, 
or don't even know what fostering is."
When I spoke to Renee at Ace of Hearts Rescue, 
she mentioned that there are many reasons that people don't foster dogs. She said, "Maybe they're afraid to get too attached or don't even know what fostering is. On a more macro-level, I think the issue is that animals, including dogs, are still considered property in the eyes of the law. This mindset is present throughout society that dogs are just meant to be protectors or that it's okay to leave them outside. With that kind of thinking, people are less likely to take dogs into their homes."
I interviewed a variety of stakeholders so that I could understand the full spectrum of motivations for fostering and adopting dogs, and to design app features to meet stakeholders' needs.
___________________________________
•  Someone who has to surrender a dog.
•  Someone who loves dogs, but can't commit to having a pet full-time.
•  Someone who may find relief from grieving the loss of their own pet by taking care of an unwanted dog.
Creating a feature list from stakeholder interviews is a great starting point for me. Everyone has a different reason for fostering, and I wanted to meet as many of their needs as possible.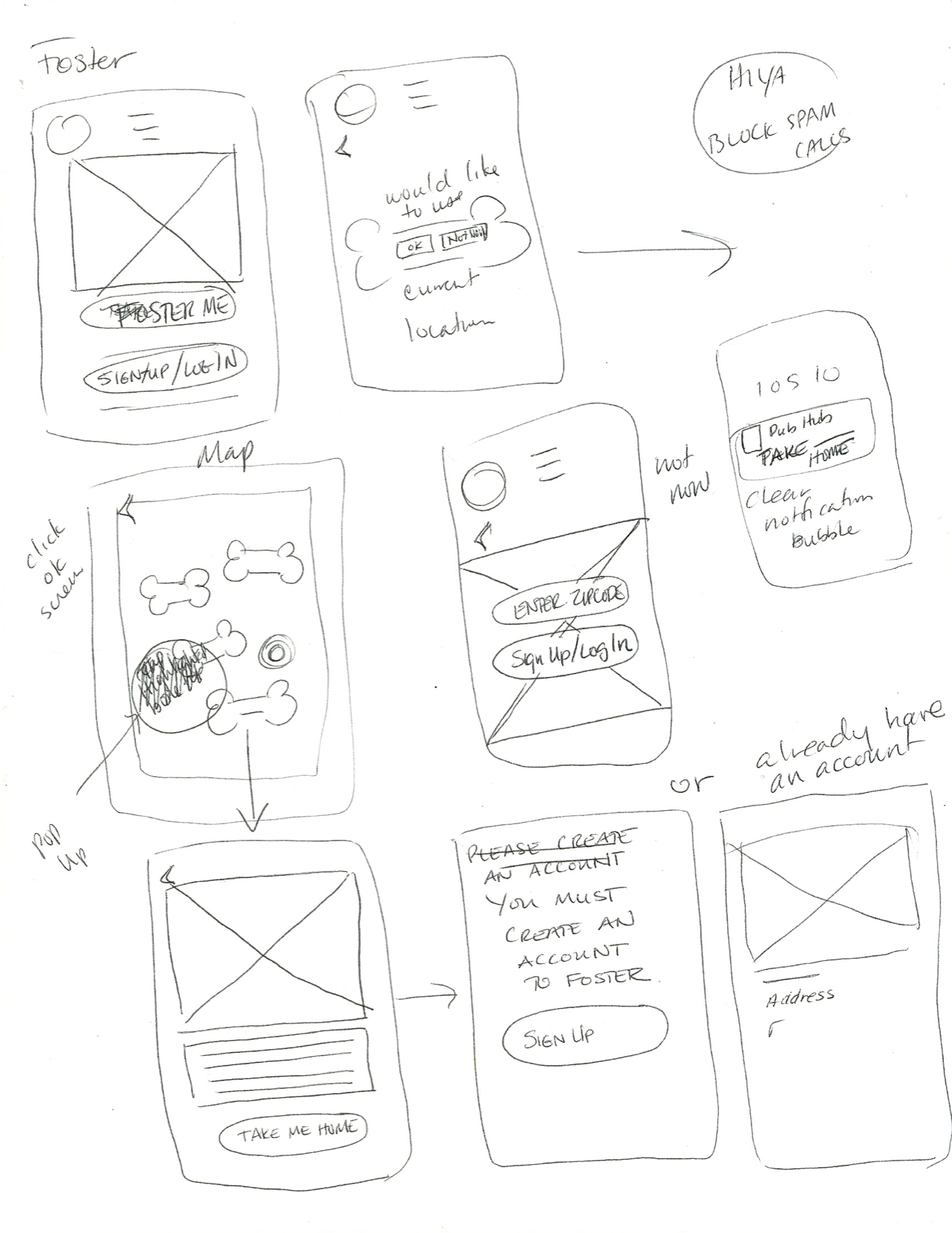 Once I sketched out some ideas, I was ready to User Test my low-fidelity prototypes.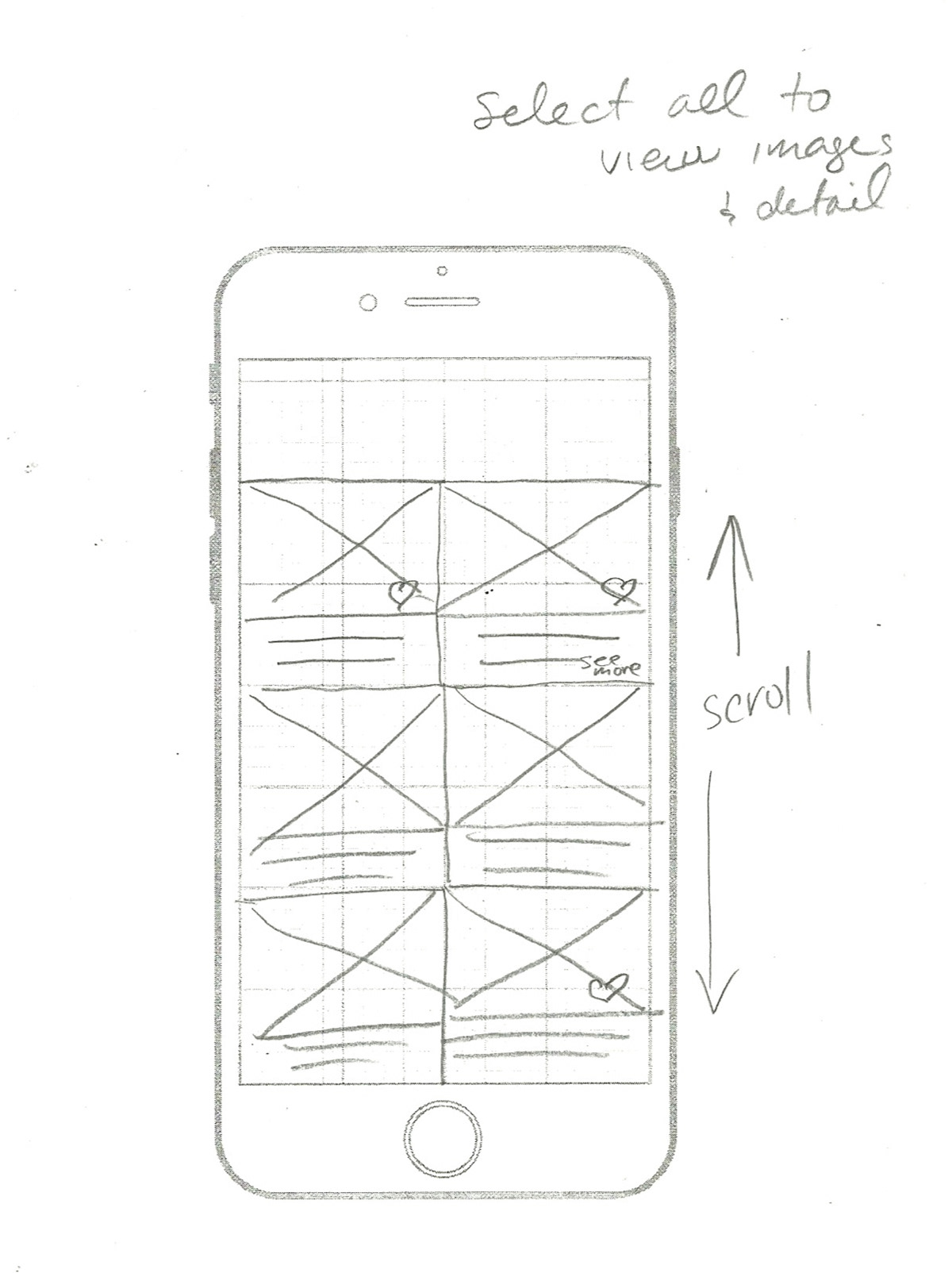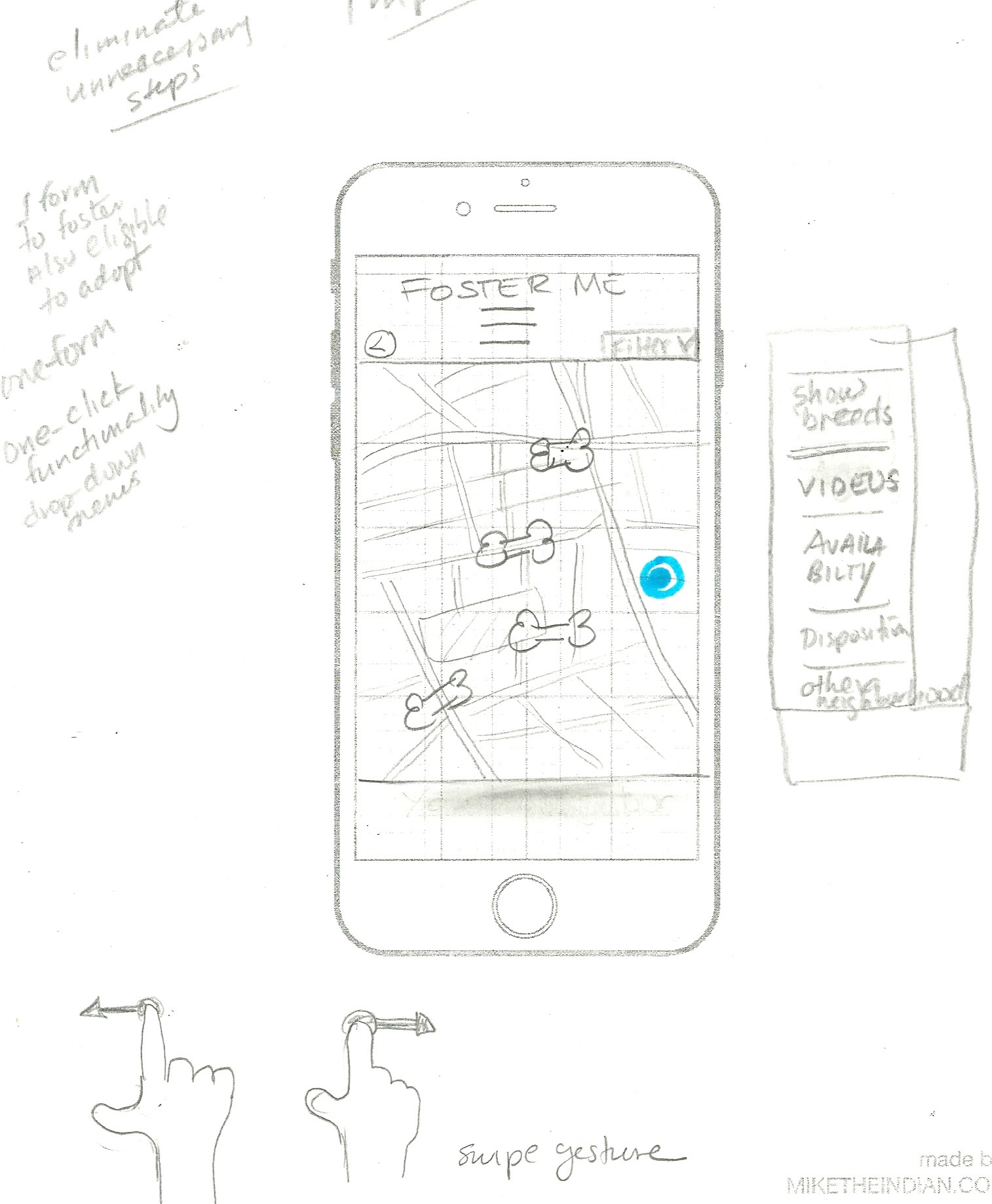 ___________________________________
​​​​​​​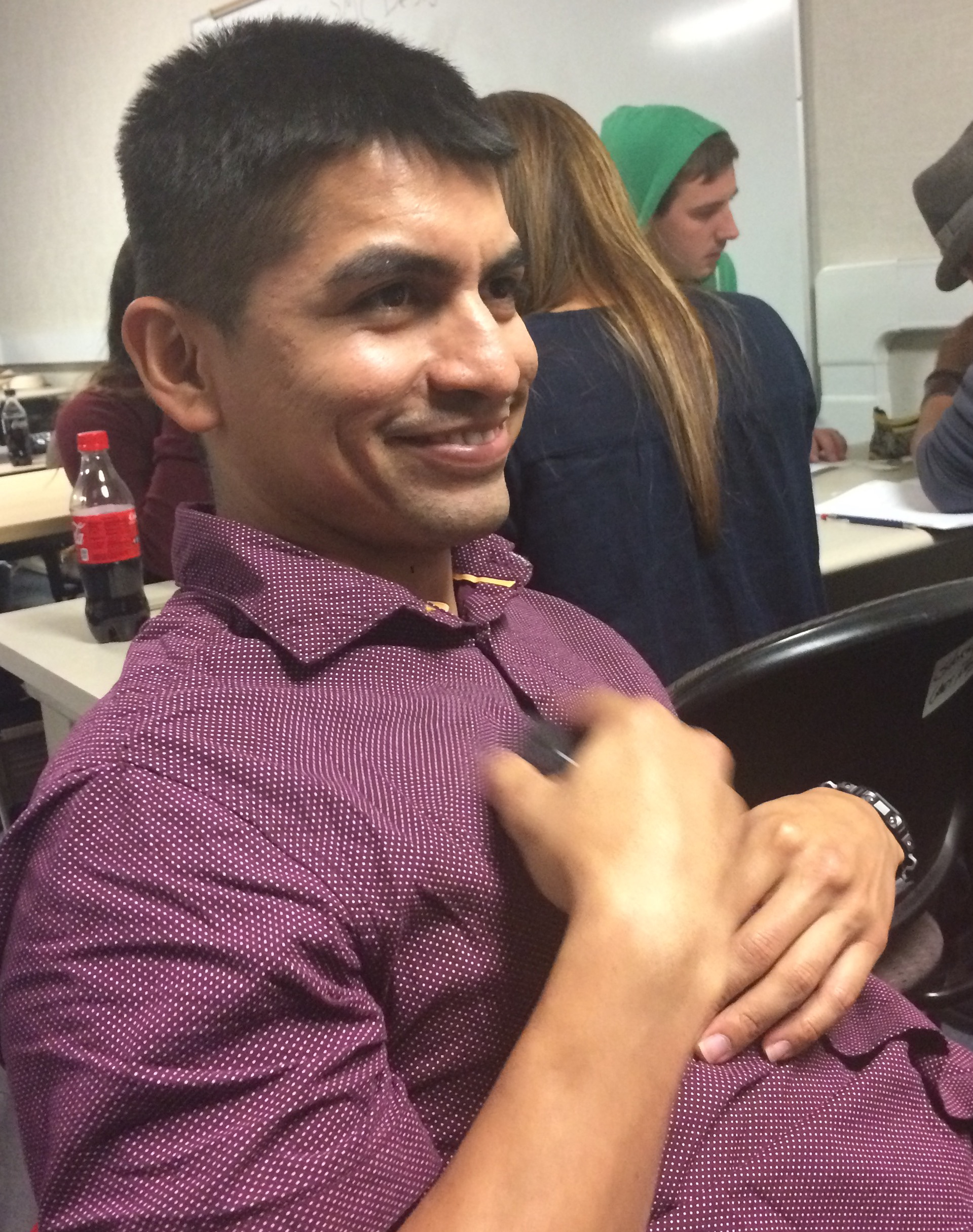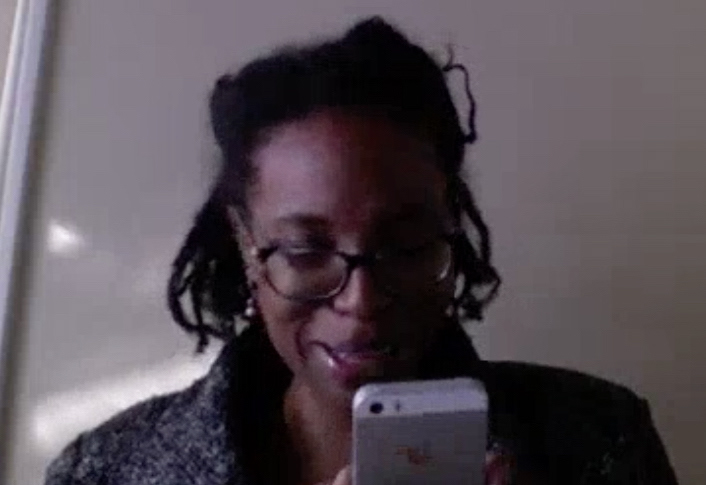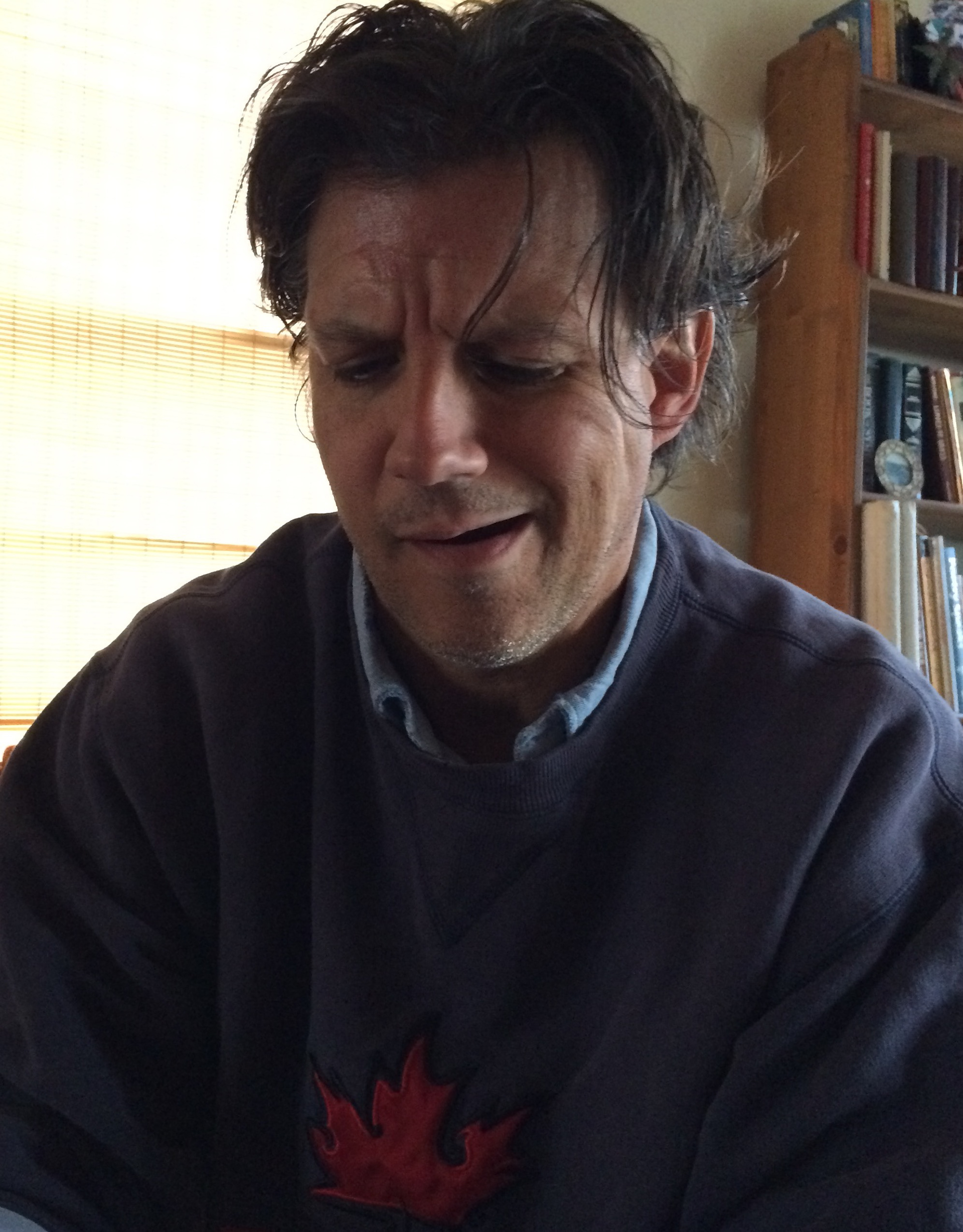 Feedback from User Testing
•
 

 Make button sizes consistent.
•    Work on hierarchy and limit the number of tasks per screen.
      (My 'foster page' had 4 areas to click before accomplishing the goal of fostering, so it was initially confusing to users).

​​​​​​​
•    Eliminate the 'heart' icon from the header.
•    Include a zoom feature on map.
•    Design a micro-interaction to let users know they had completed a task. This would avoid users starting over or getting confused.
"I wish I could have a dog."
I sketched the User Scenario below to help understand user behavior and thought process. This scenario will help inform my design.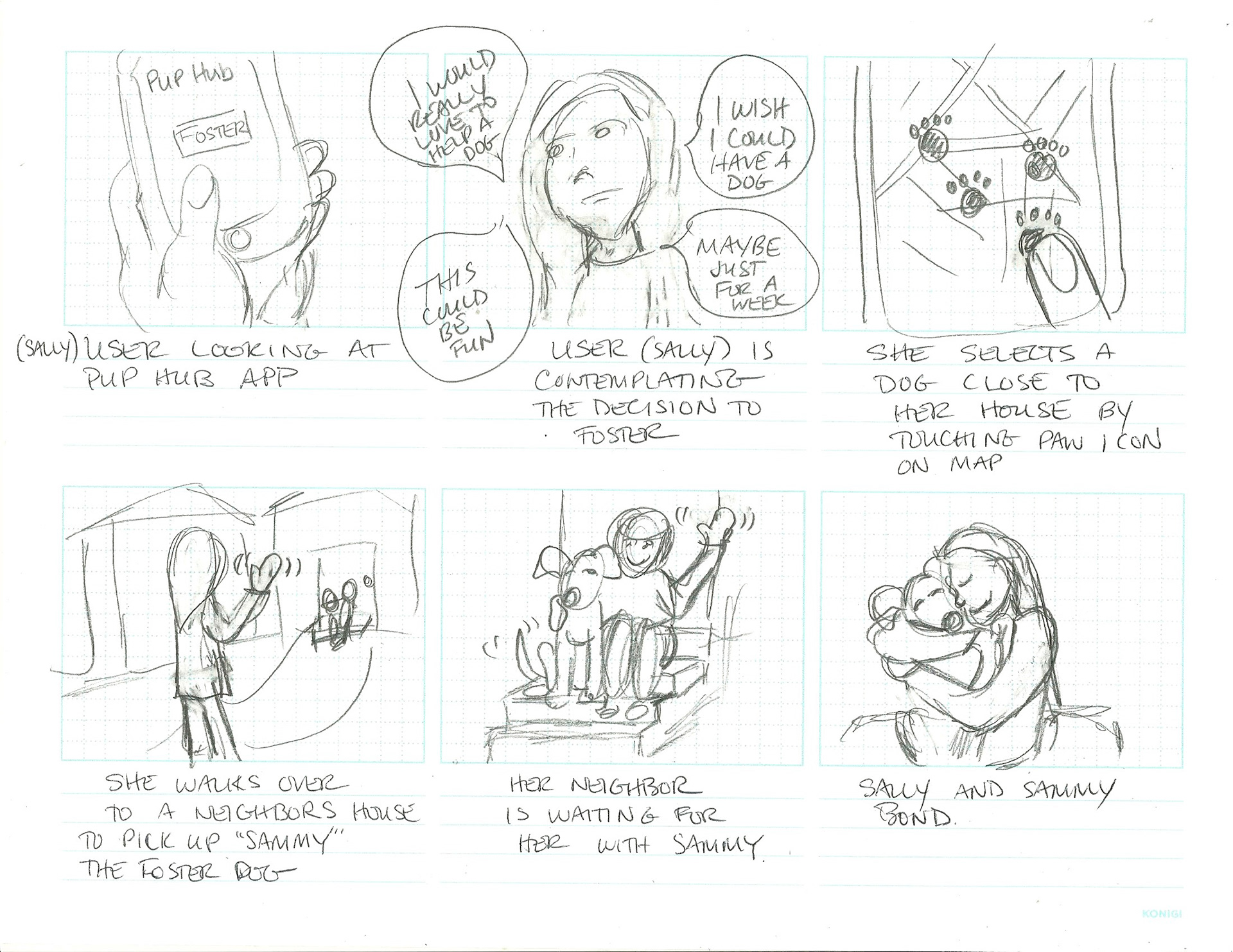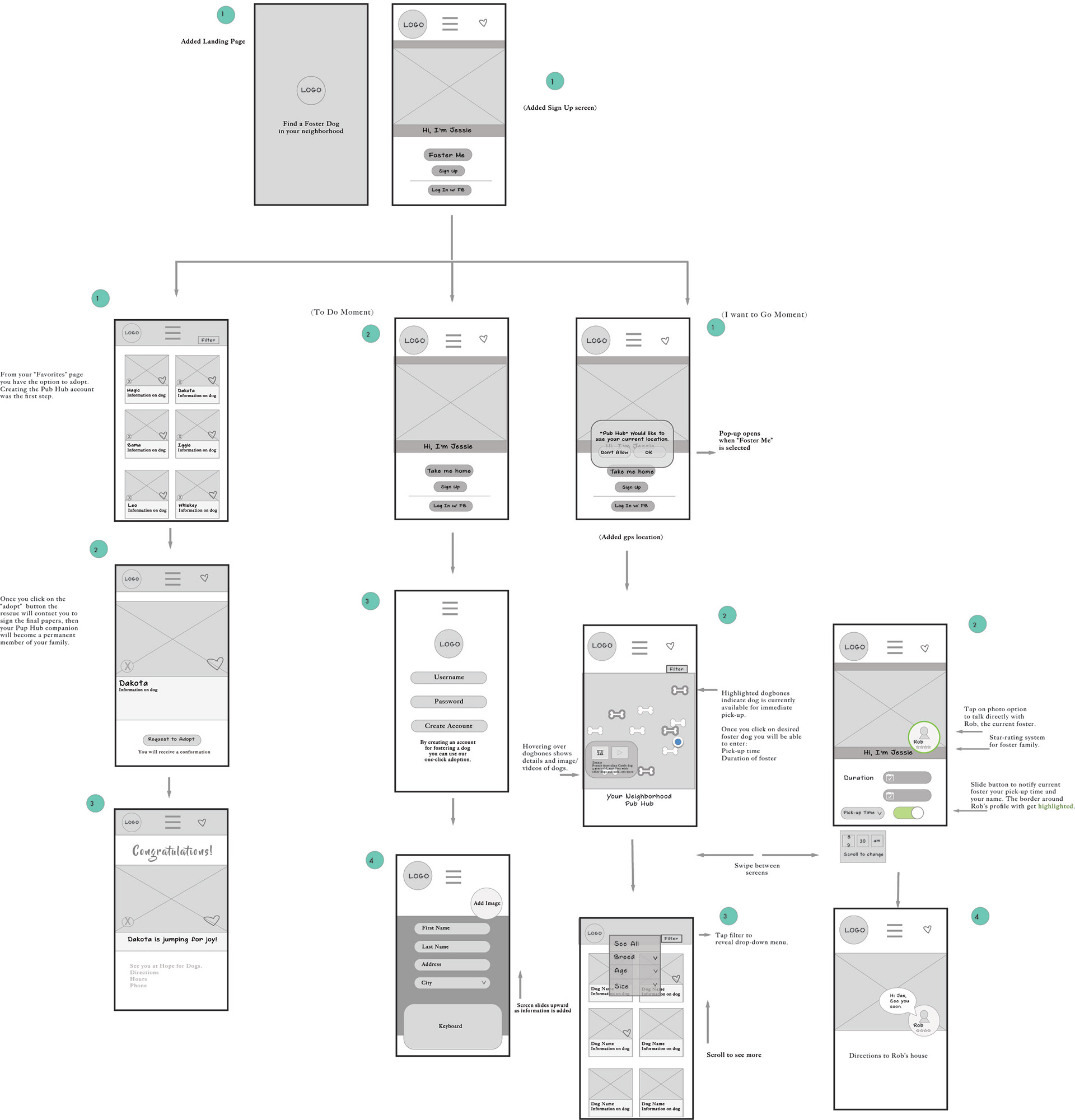 ___________________________________
Now I could start thinking about the Style Guide for branding my product. I selected colors based on AB testing with my users. The top responses to my color choices: Calming, Trustworthy, Tranquil, and Cozy.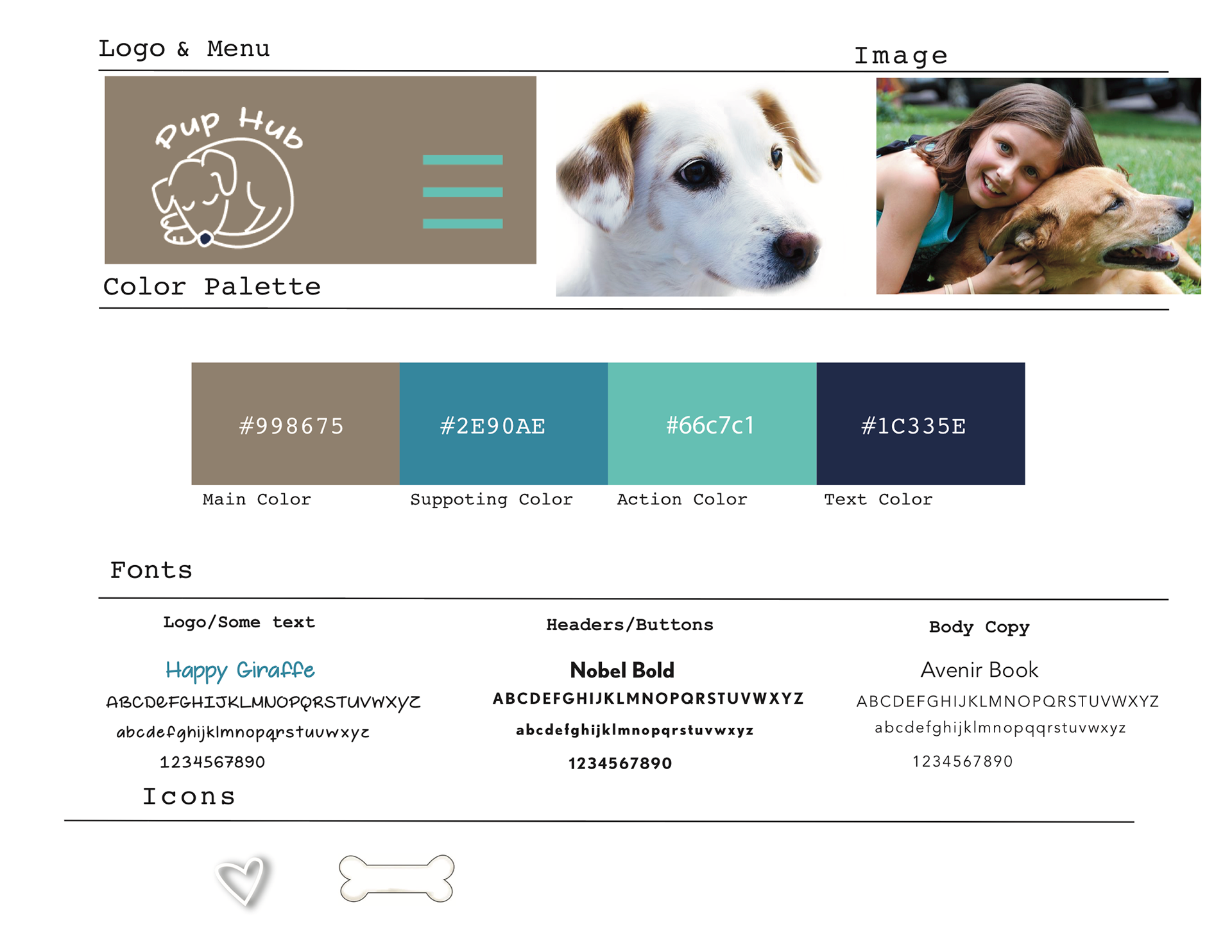 ___________________________________
​
​​​​​​​