We explored how IoT might help school garden programs become more successful even with limited space and staffing.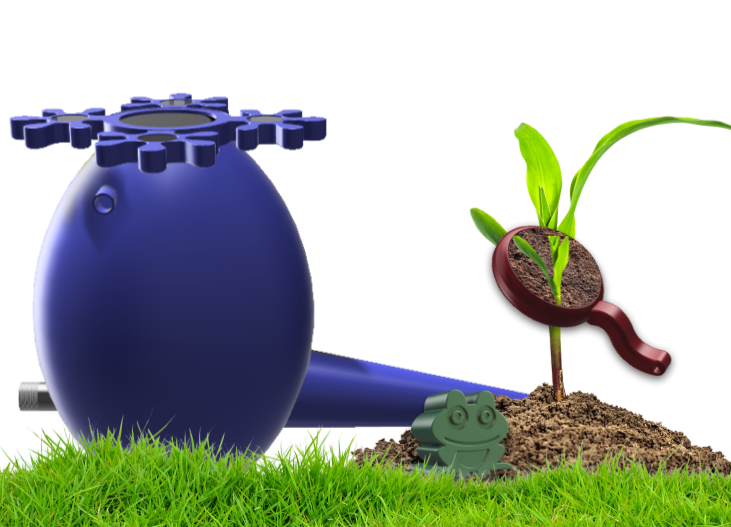 Every School Deserves One
Project
|

Inspiration Garden
Team Members
|

Brenna Carlsrom • Melissa Kolko • Laura Nielsen
My Role  
|

UX Research/Design • 3D Product Design • Concept Design •  Storyboard Artist
Project Duration
|

 12 Weeks
Tools
|

Pen & Paper • Autodesk Fusion 360 • Photoshop • Rapid Prototyping 
______________________________
How can we create a sustainable garden program 
for schools with limited space and/or staffing?
School gardens enhance learning by improving test scores and eating habits, but due to limited space and staff, they are difficult to maintain and integrate into the classroom. Our challenge was to create a family of IoT devices to make school garden programs more successful. 
​​​​​​​
We wanted to create a system that could accommodate small or unusual spaces, and be sustainable throughout the school year. We understood that school breaks could negatively impact the garden. We wanted to design an automated system that would complement an elementary school setting. It was important to make it engaging for all the stakeholders, and create something that could be integrated into classroom learning. We would research "smart" garden products and other emerging tech for possible prototype concepts.  
​​​​​​​
Our garden ecosystem is a "smart" environment which can be maintained automatically. The project revealed that Inspiration Garden supplements classroom learning, making lessons about nutrition and sustainability both exciting and fun for students and teachers. 
_______________________________
​​​​​​​
We observed how much the kids loved being outside, and how all the garden lessons were age appropriate. Each grade had their own garden bed to take care of, and the kids would check on the progress of their seedlings every time they were in school. With the added benefit of having parent volunteers to help teach the lessons, teachers were able to enjoy being outside too.
"They were so excited to harvest and eat their own vegetables,"
said Terra, parent volunteer. The fresh vegetables were used to make salads, soups, and baked goods.  For most kids it was the first time they really enjoyed eating vegetables. Our team saw first hand the importance of a school garden

 
This experience connects the children to the planet and shows them the importance of growing food for their health and survival.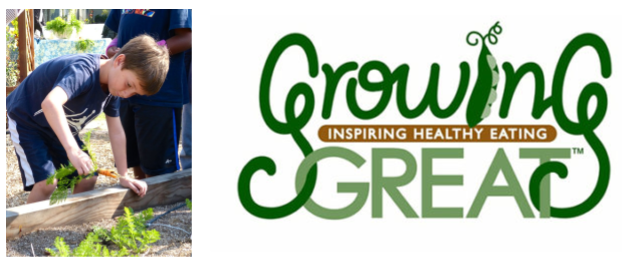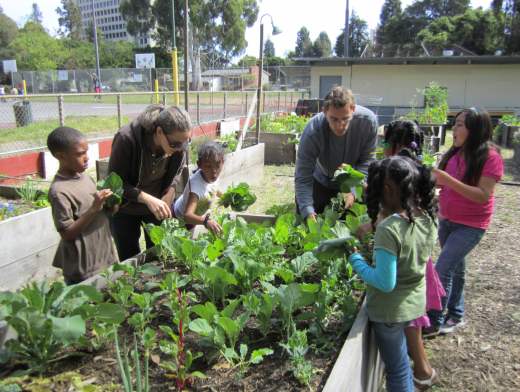 Intergenerational Learning Model

Early Concept Sketches
The smart refrigerator would help seniors and young children prepare and share meals together. The interface on the refrigerator door was connected to the garden outside. You could see both the contents of the fridge and what was ripe in the garden. Based on available ingredients you could use the
touch screen
 select a recipe to prepare. The AI would use
VoiceOver
to give step-by-step recipe instructions to the seniors and children.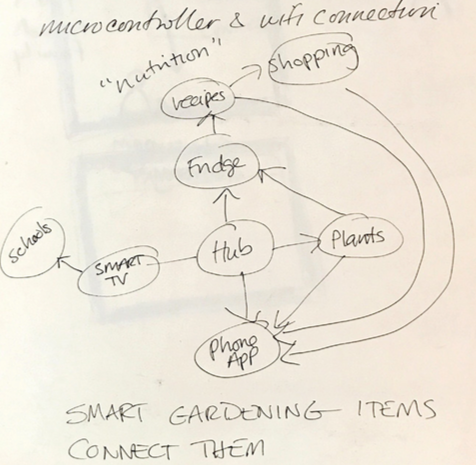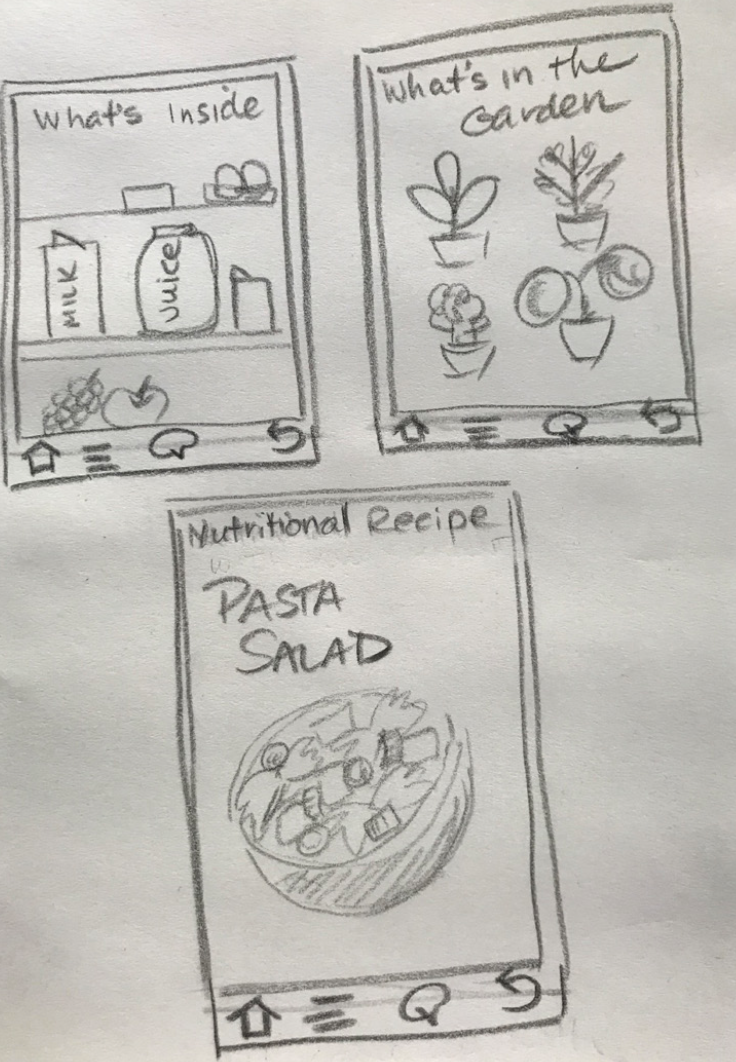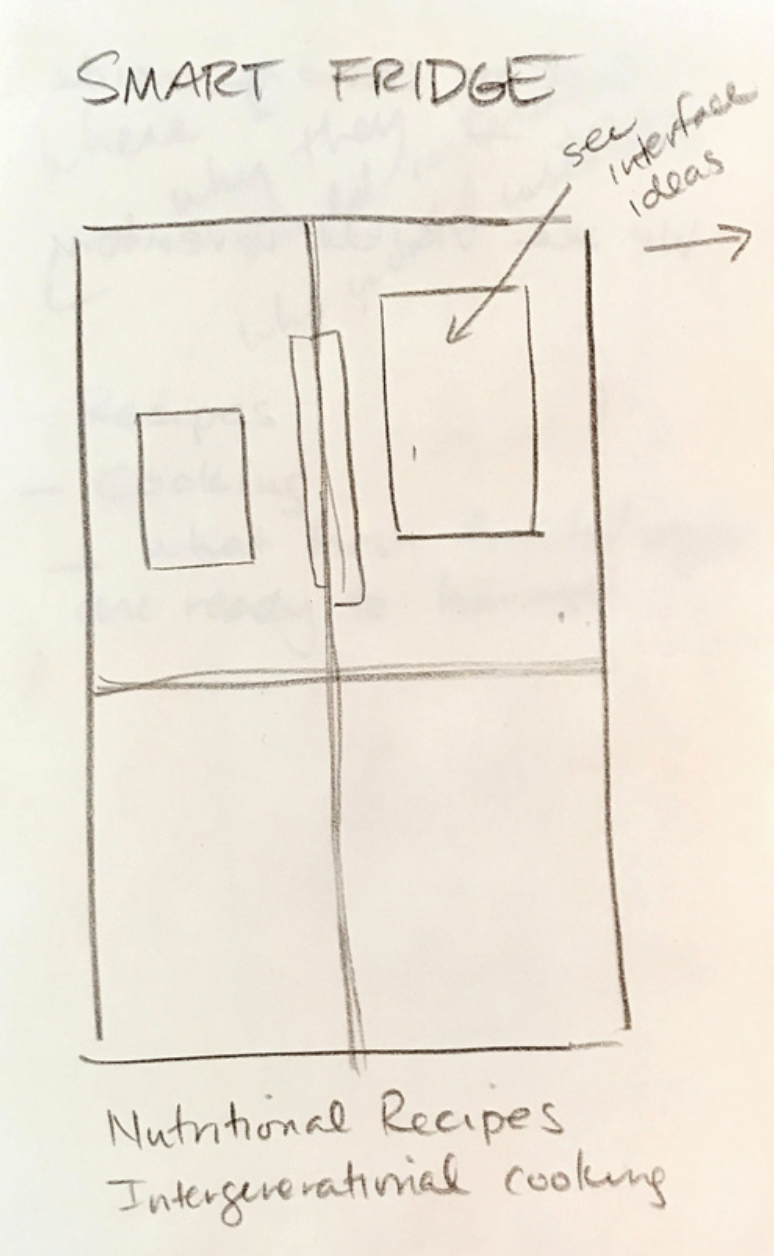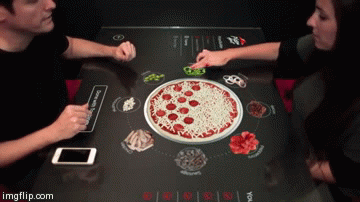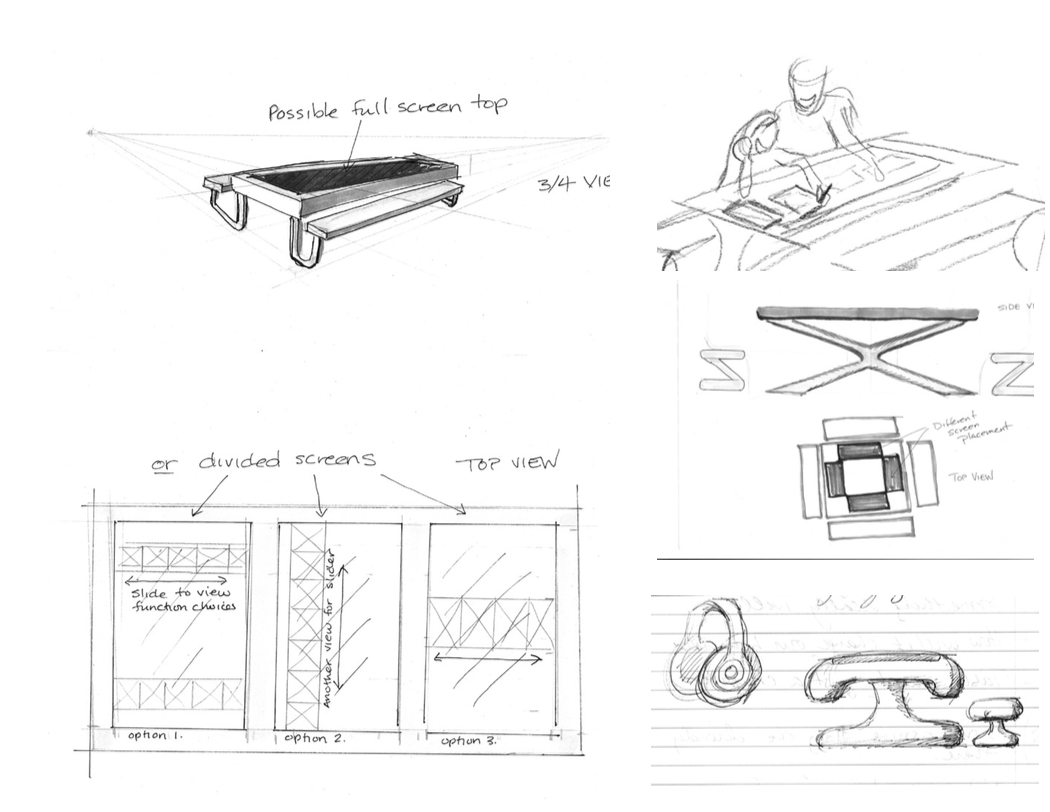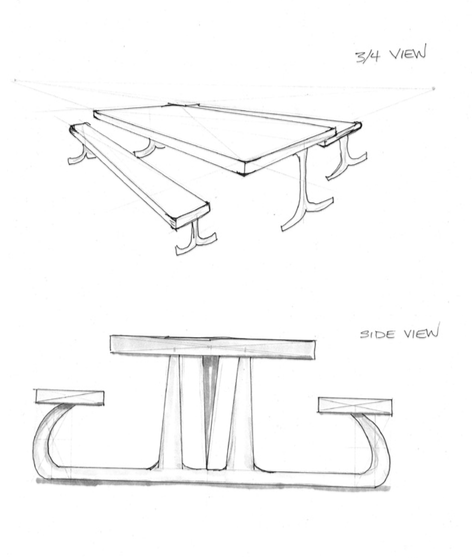 Research revealed how my daughter's school implemented a drip line watering system to conserve water. Unfortunately, after the first year, parent volunteers dropped off and the garden dried up.

​​​​​​​

We knew

 we had to look into "smart" garden products. 

Also, how can our team create an opportunity for schools without the space for a garden to have access. 
Sustainability was always a key component for me. Using a  rain barrel as a model for my system was an early concept. How can I create an enchanted object to work in a garden.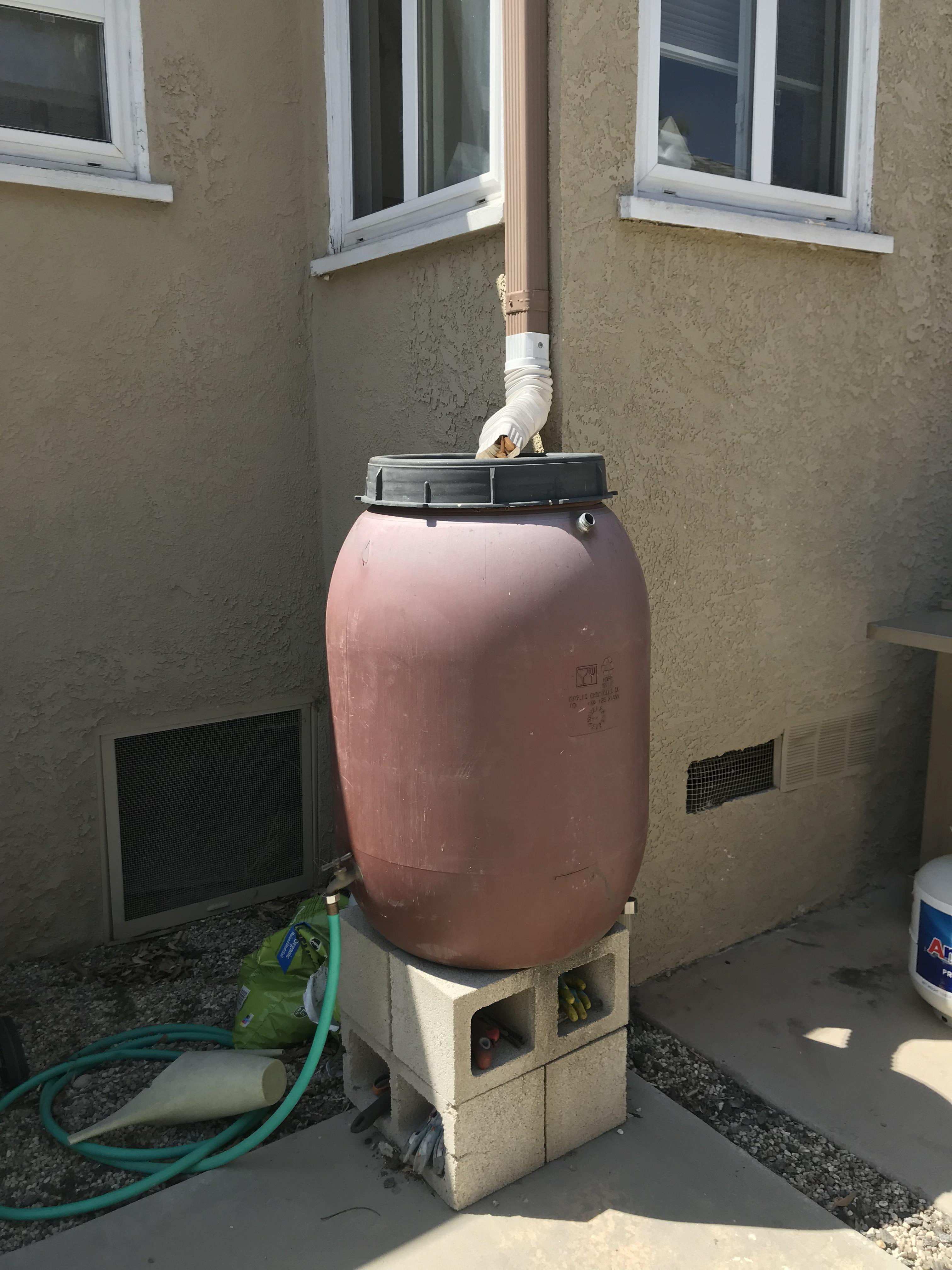 •

 
 How would you use a 
rain barrel
to educated kids in the garden or classroom?
•    How would you use
Augmented Reality
in the garden or classroom?
•    How would an automated watering system be beneficial for your school garde
n?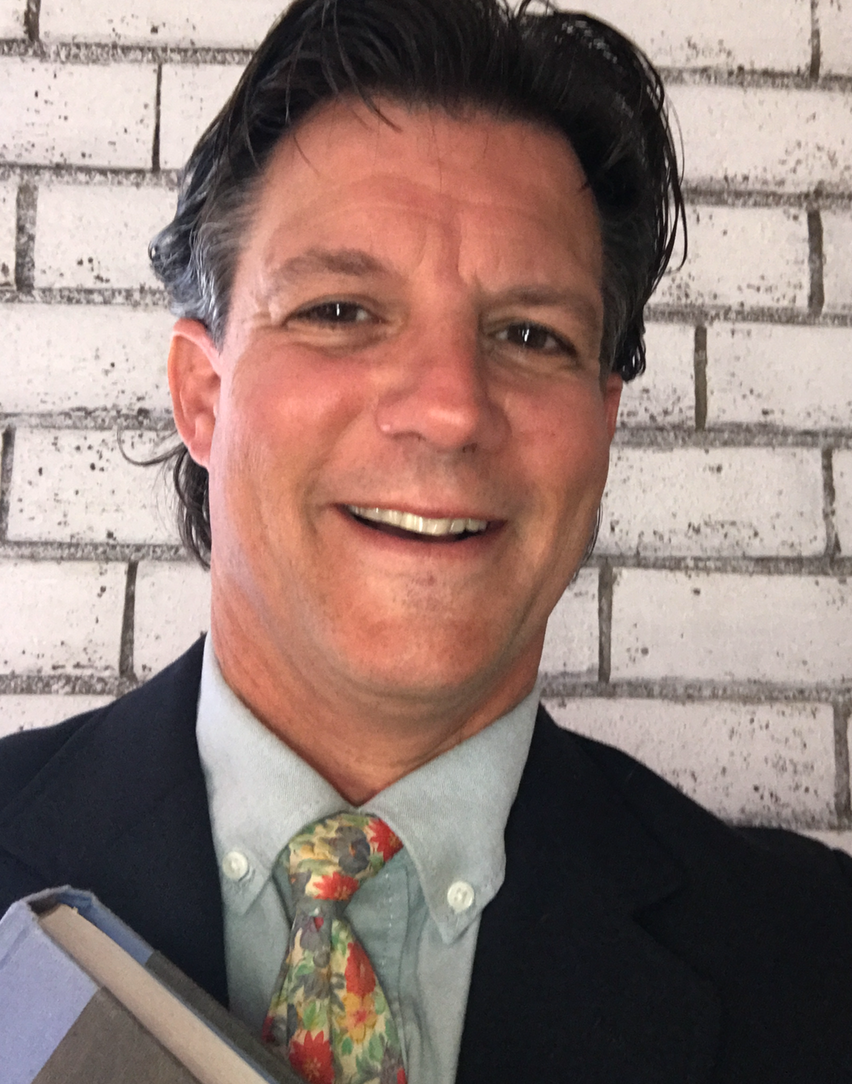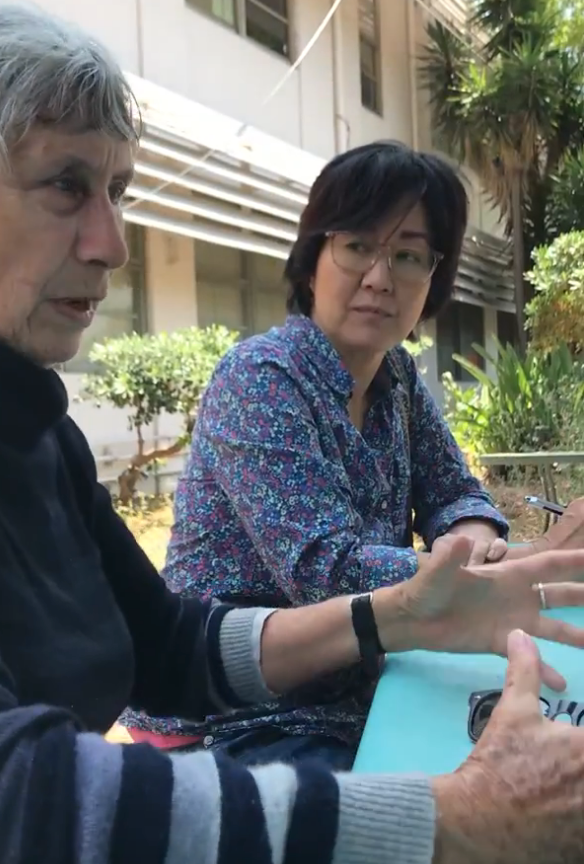 "The rain barrel would teach about water
conservation and rainfall levels in our area."
•  "The
automated watering system
would be great for a school garden since we are not there on weekends and holidays, so for weeks at a       time!"  

​​​​​​​- 

Andrea, teacher
•    "
Augmented Reality
would bridge the disconnect between what they see and what they read." - Rob, teacher
I spoke with gardening expert Michelle about out IoT system.
"Every garden should have a rain barrel
, and it should be connected to a downspout for optimal rain gathering," she said. The issue is that some schools currently have the downspout connected to a drain.
Our research confirmed my rain barrel direction. Sustainability is a key component of my design process, so I included solar panels to power the sensors that open and close to distribute water. I thought of adding LED indicator lights on the outside of the barrel, this would add an interactive component that the kids could observe and offer a teaching opportunity. Once I rounded the shape of the solar panels, they reminded me of little Gecko feet, this led to naming the barrel
Gilli, the Gecko
.

 ​​​​​​​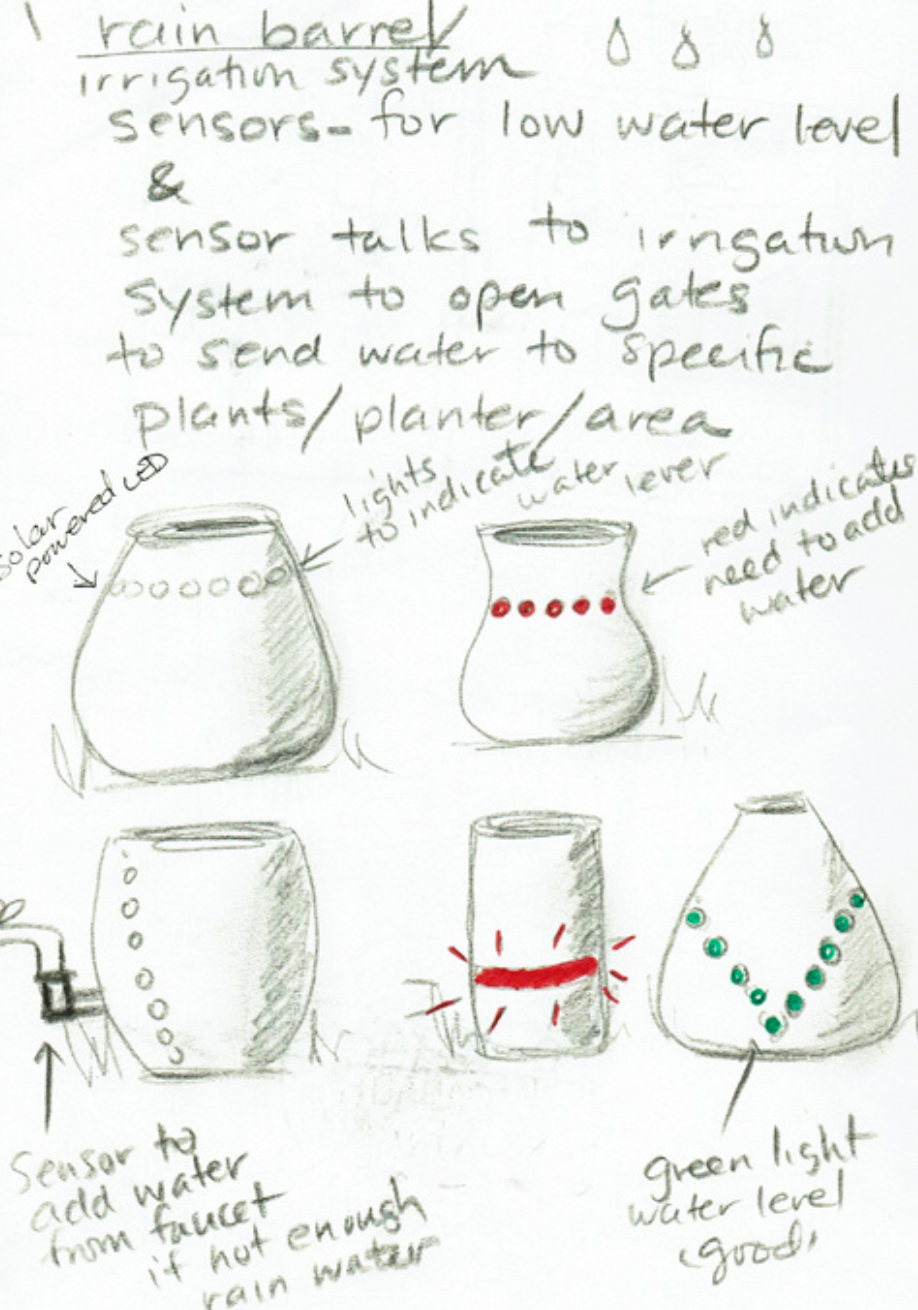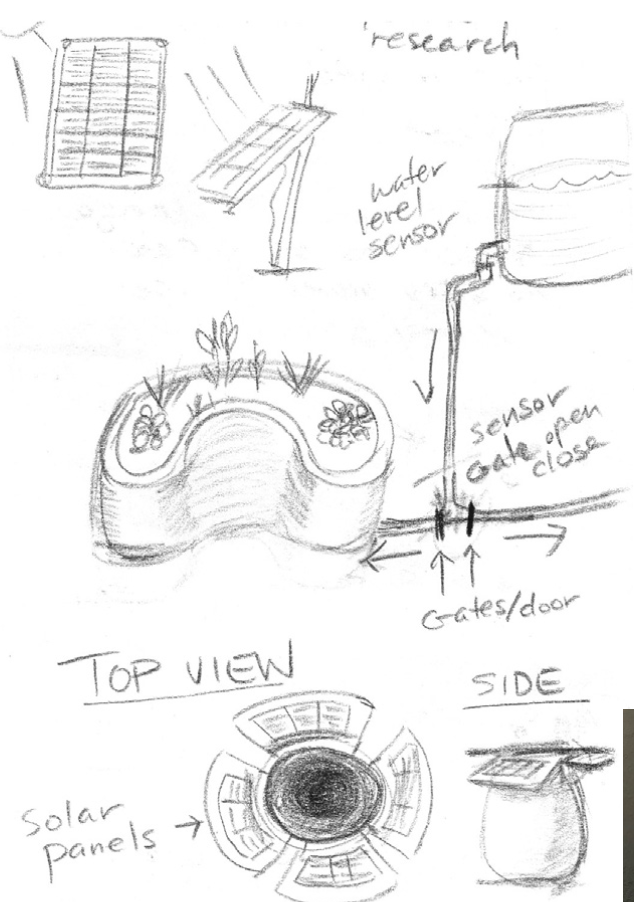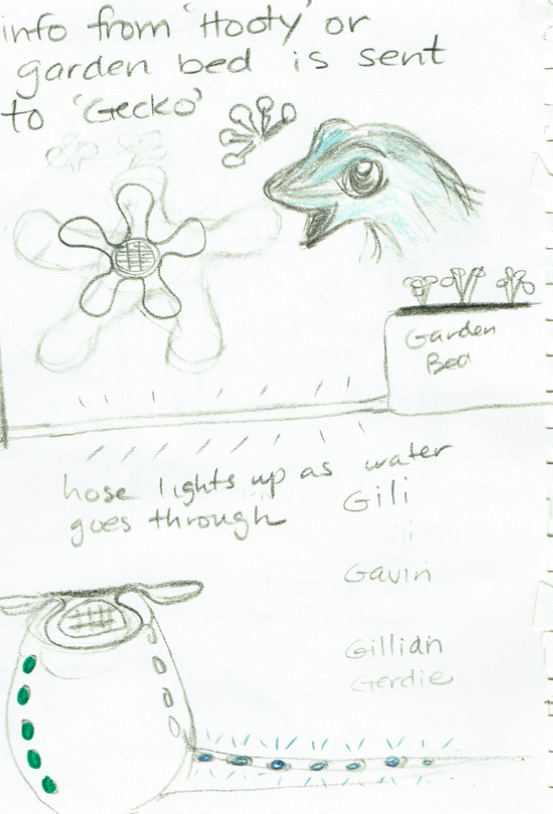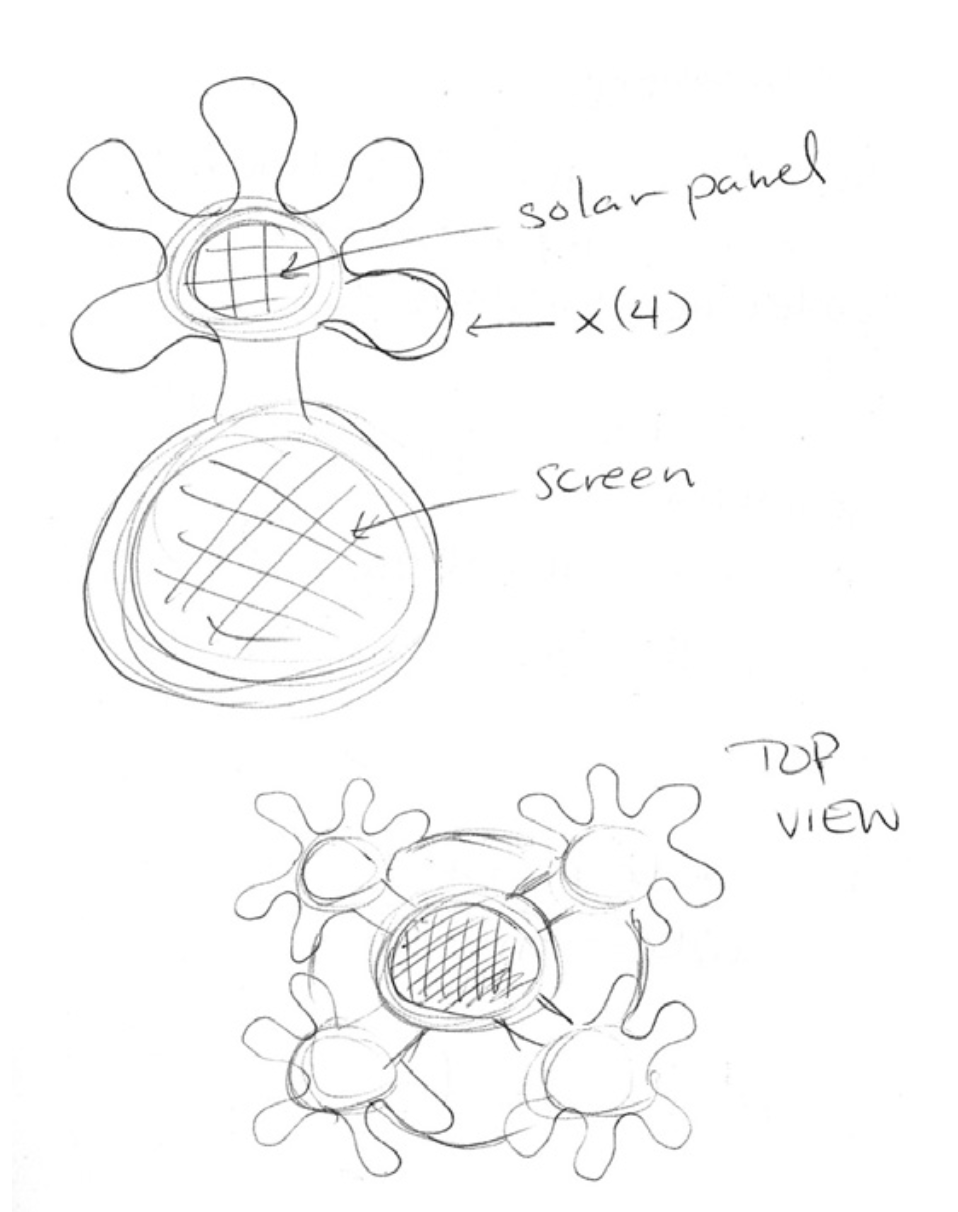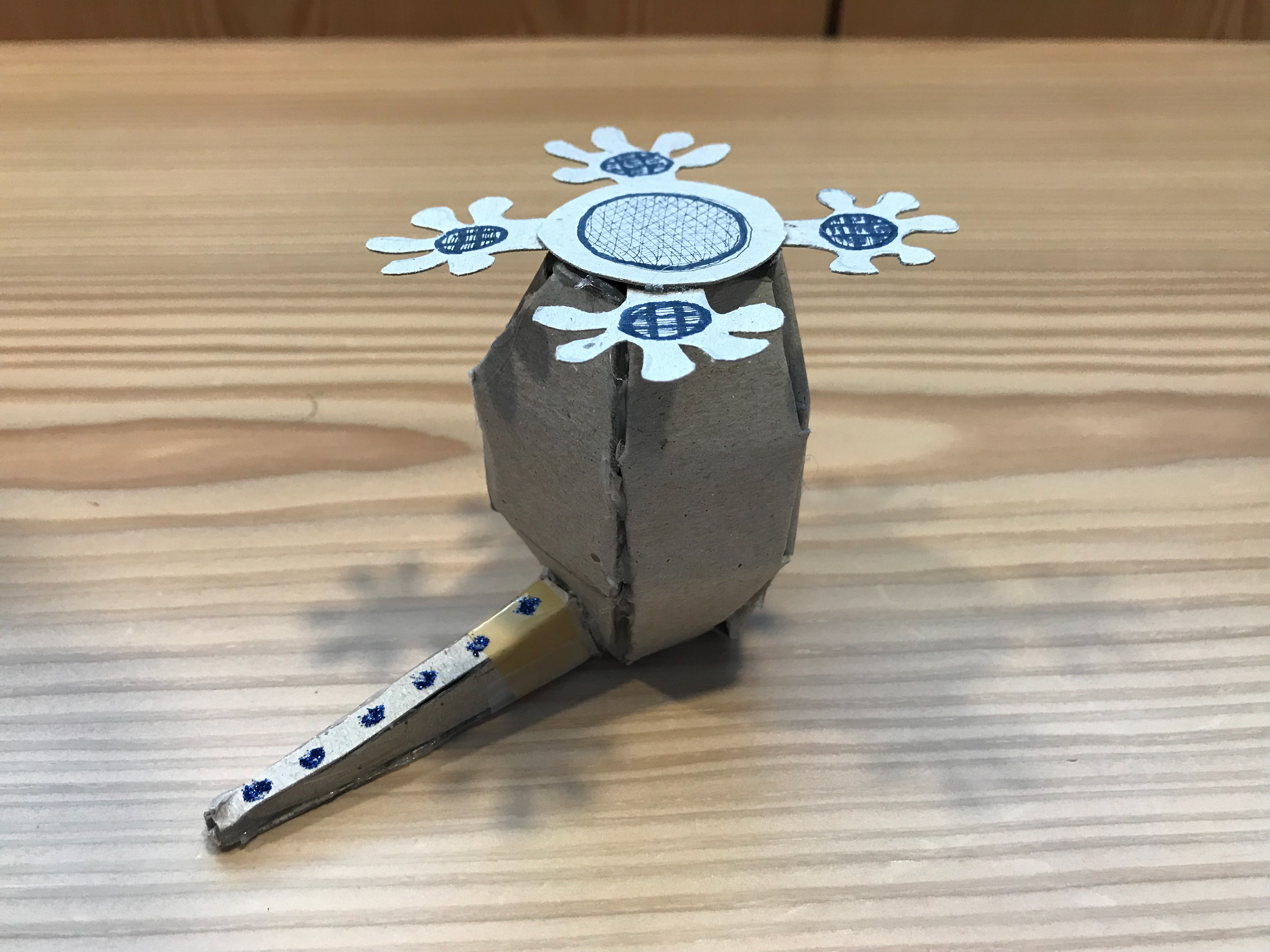 I made a small scale model out of cardboard to see how Gilli would look with the other garden components. Once I prototyped Gilli I could see how the sunlight could produce a pattern on the ground which resembled a Gecko.
We created a mini version of the Inspirational Garden to conduct ethnographic research and user-testing. We set the prototype up in a park next to a playground. I added LED lights to the back of my Gilli prototype to simulate how his back and tail would light up when it was watering. The problem was that the LED lights were impossible to see in daylight. I would use bigger and brighter lights if I were to test it again (image below far right). In the image below, I am conducting an A/B test using sound choices (ocean waves, rain, and a flowing creek) for Gilli when it's watering. It was unanimous -- 
the kids liked the creek sound
!​​​​​​​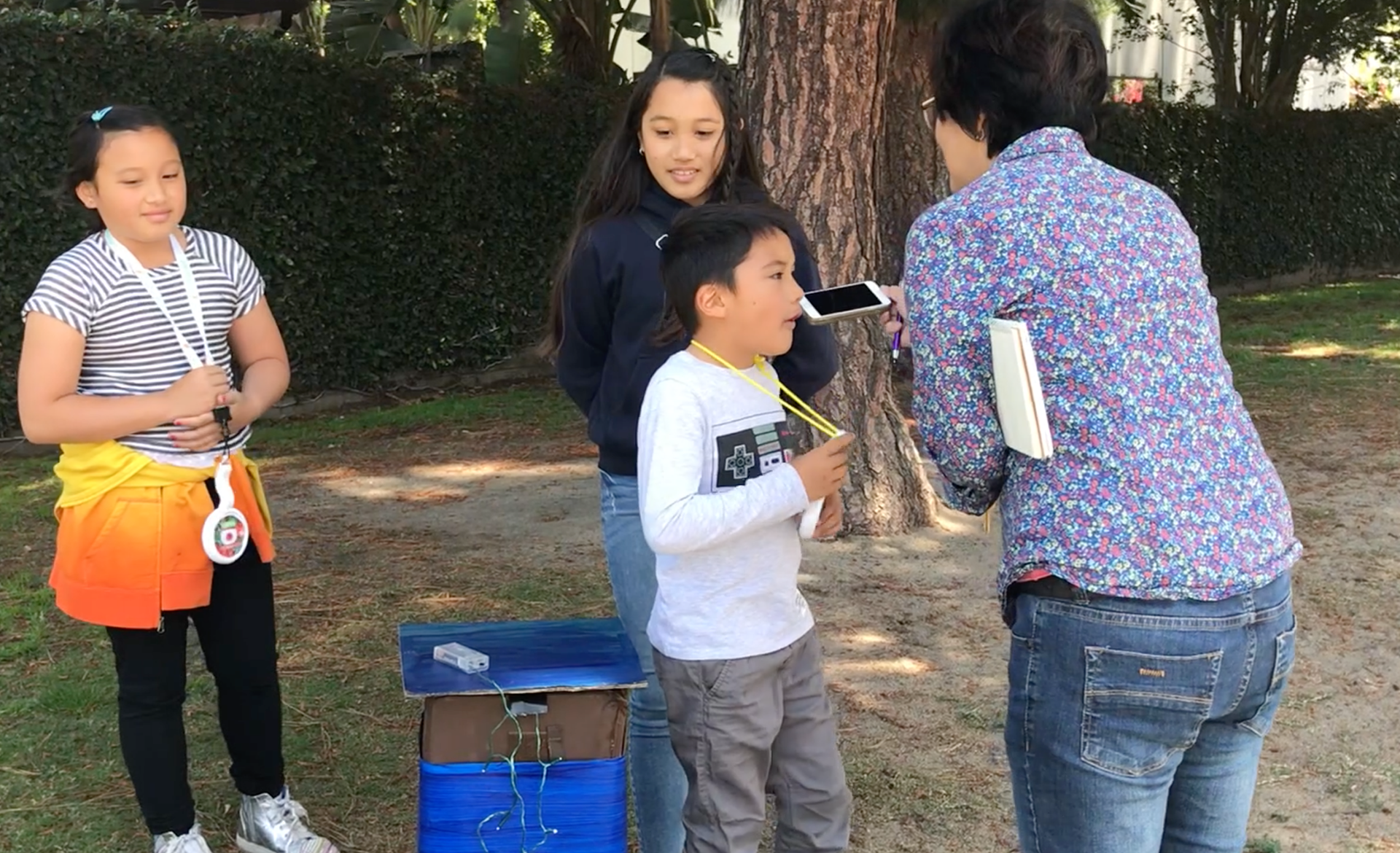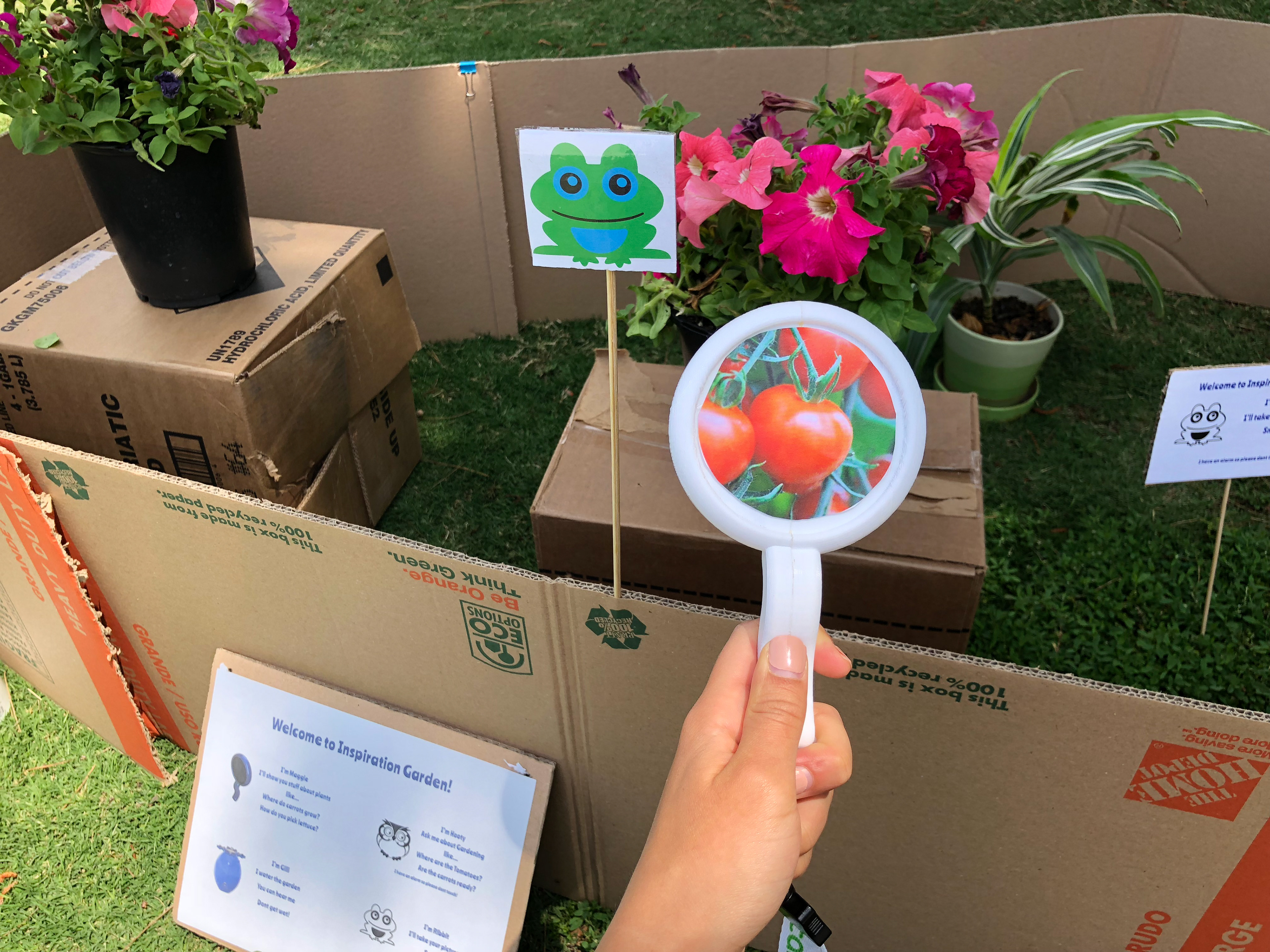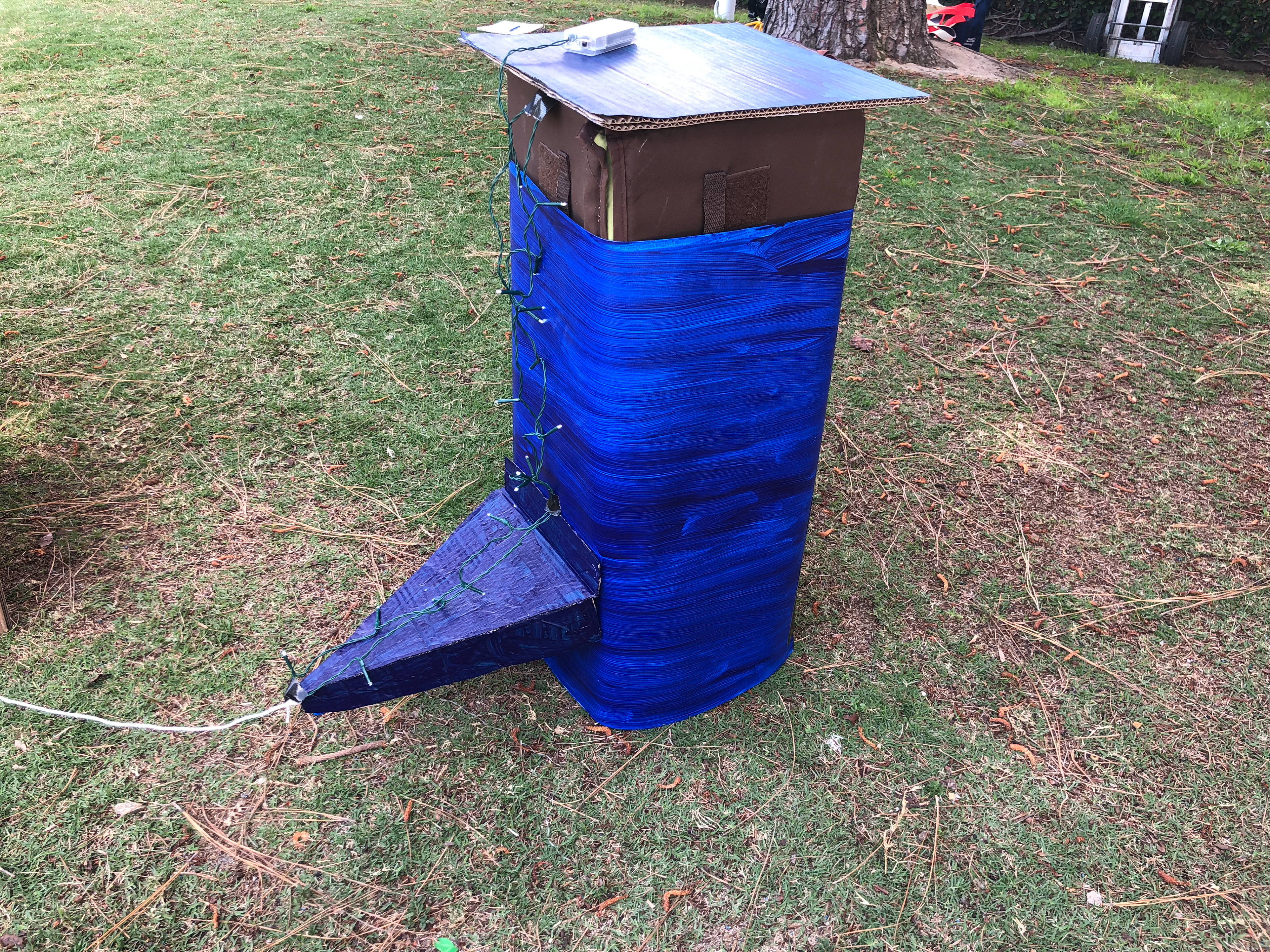 Bottom left image: is an imported sketch from Adobe Illustrator. Center image: Wireframe of Gilli. Far right image: I experimented with different material for the surface, and decided on led lights under the surface for a smoother finish.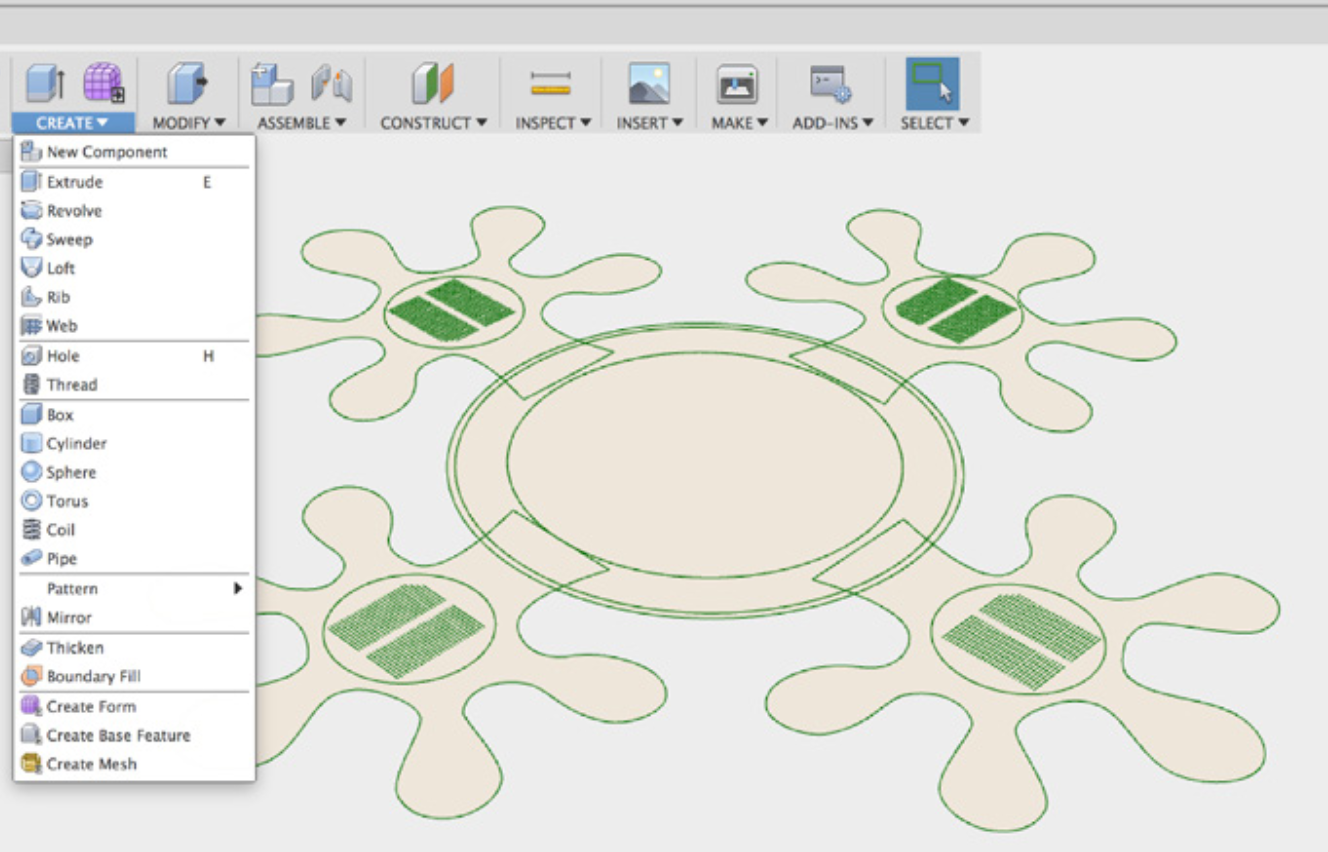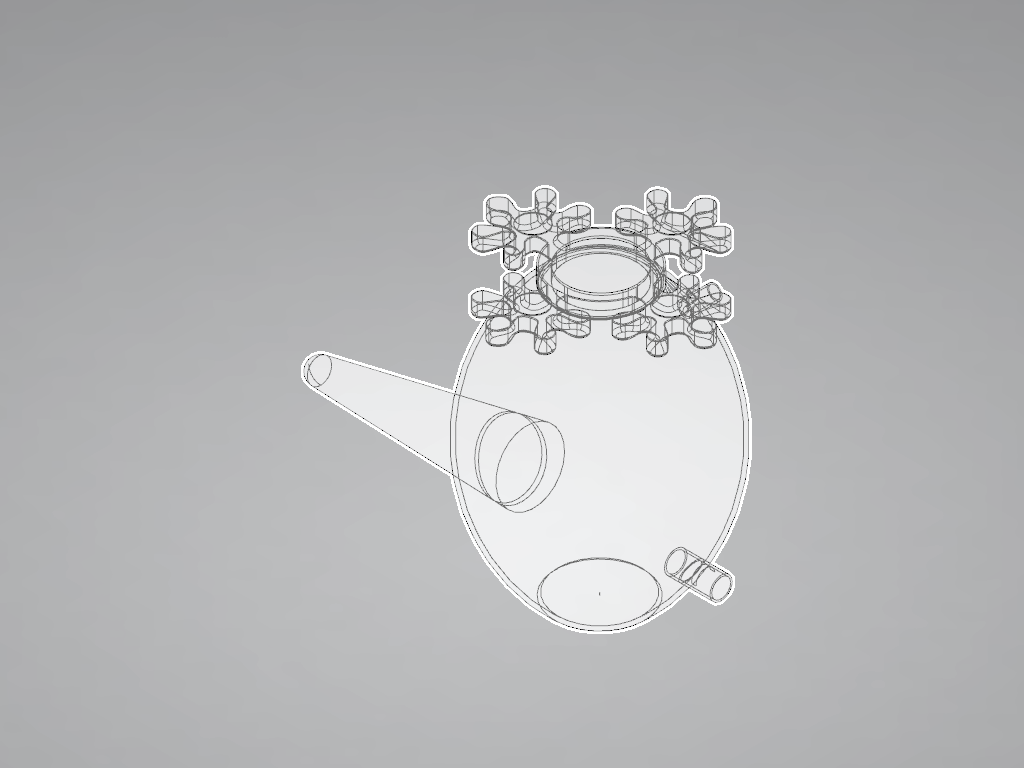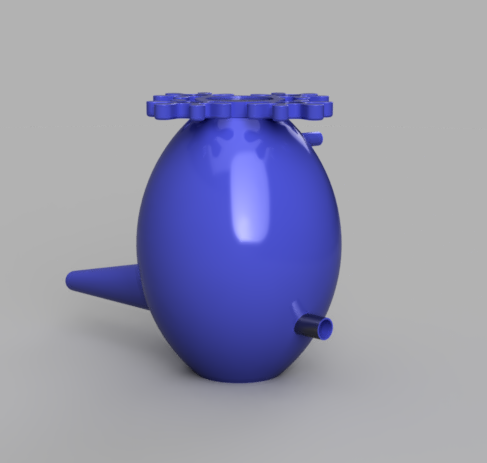 I added an over flow valve based on an actual rain barrel. Staying with a grade school theme we decided on primary colors for

our obj

ects. The Blue Gecko does exist, so I made Gilli blue. Since we were designing with children in mind, I chose a lighter more happy shade of blue and eliminated the LED buttons. The final prototype would be made of
Polyethylene (HDPE) an outdoor use plastic
, which is less shiny than the prototype on the top right.​​​​​​​
•  Has Automated/Manual Operation.
•  The watering Sensor is connected to "Hooty" the Owl, which is the weather sensing hub of the garden system.
•  Gilli, is also connected to the soil moisture sensor built into the modular garden beds.
•  LED lights on Gilli's surface are connected to water level sensors in the barrel. 
•  The LED lights give feedback for water level in the rain barrel, and watering mode
.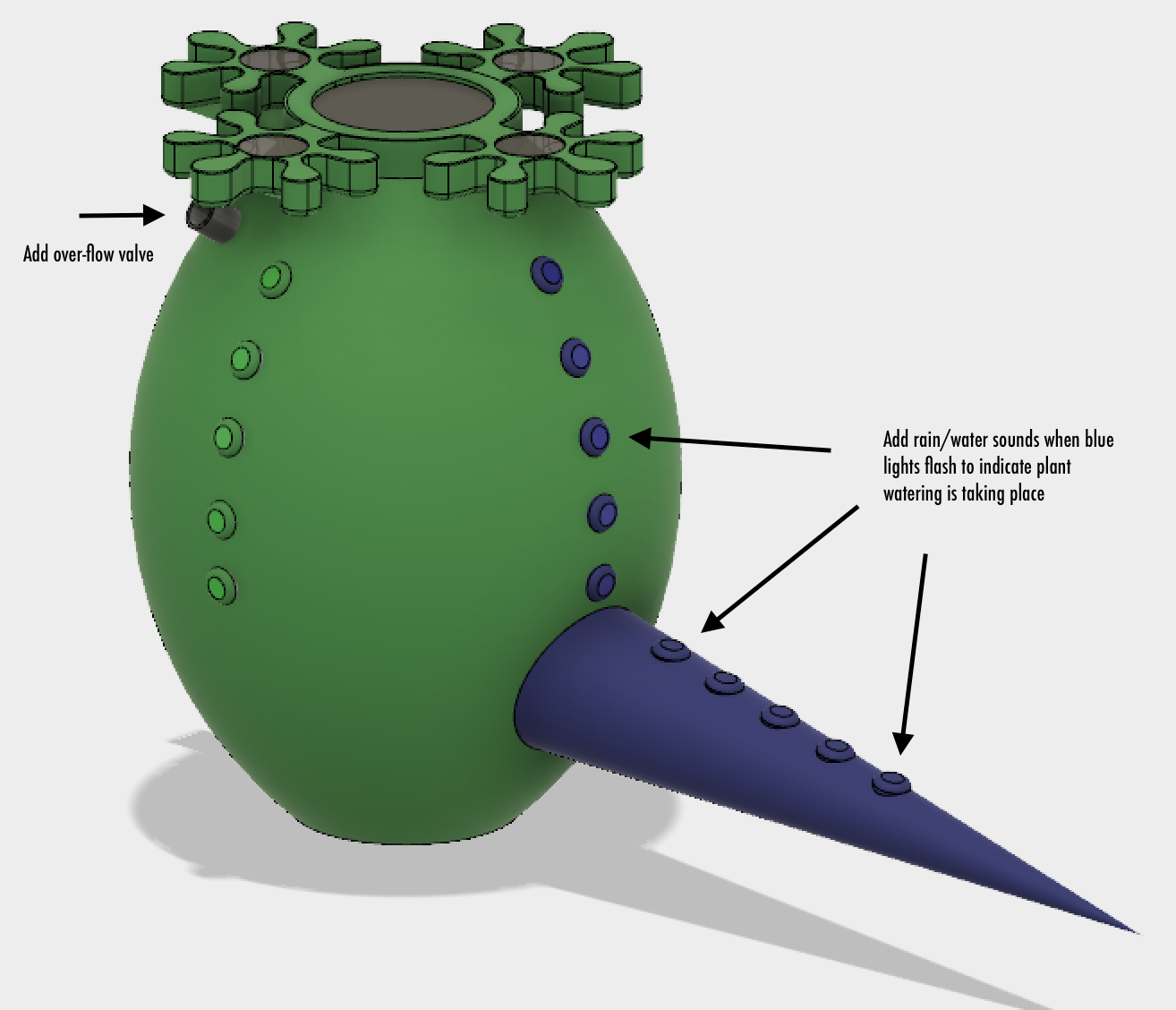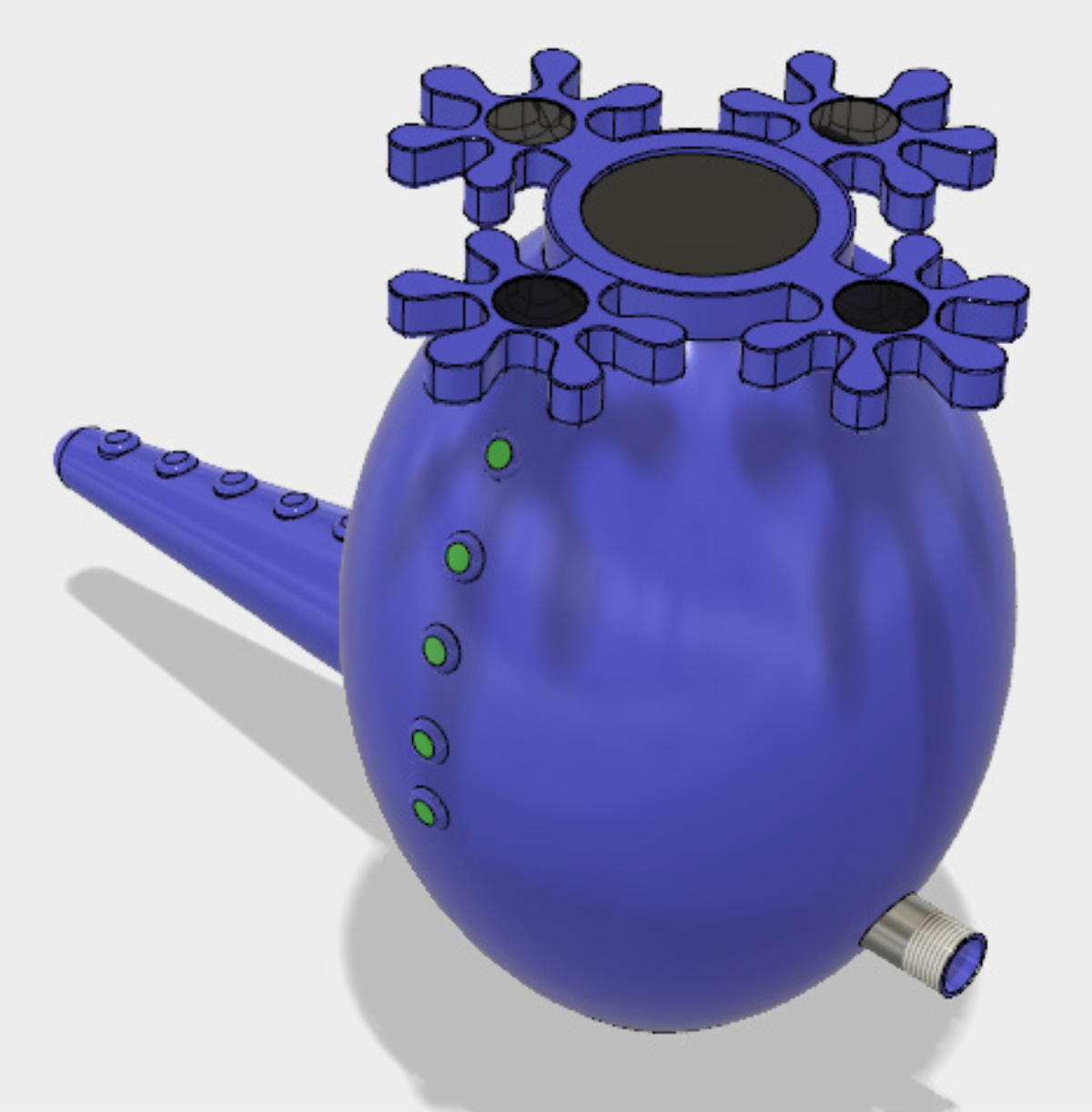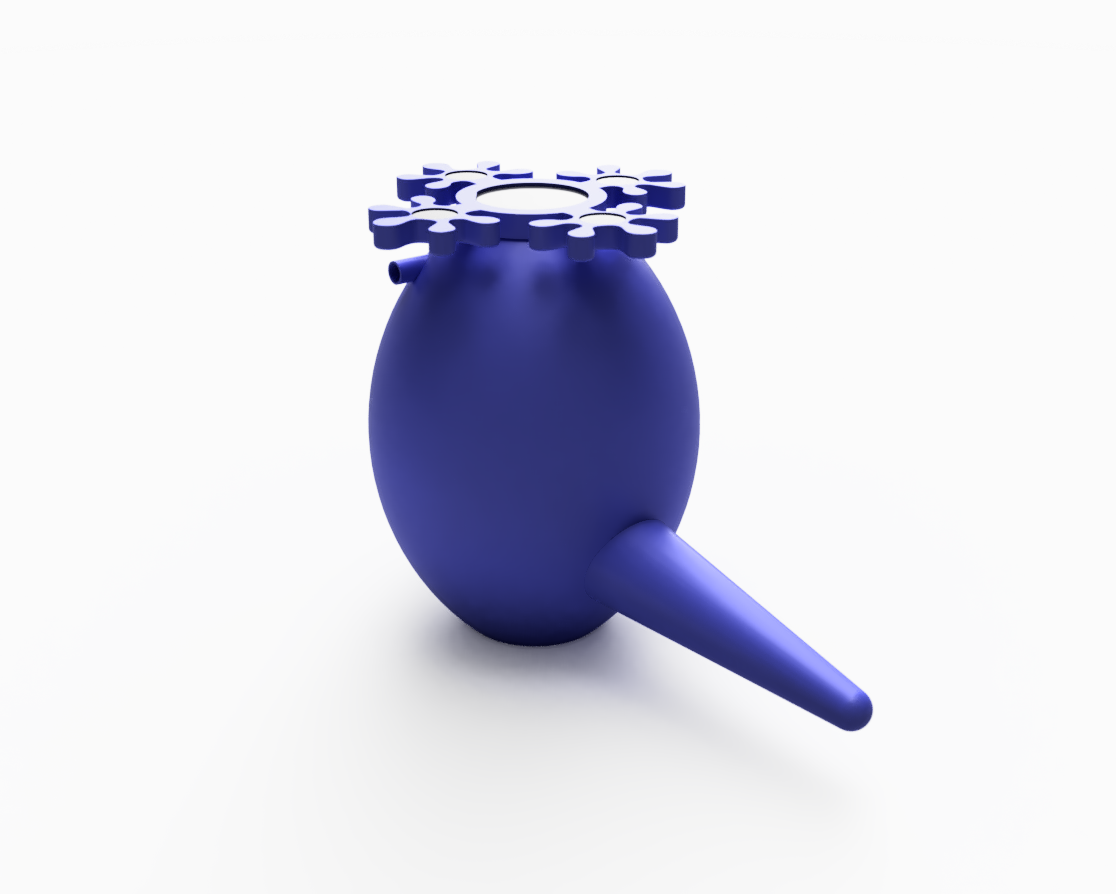 User-testing 3D Printed Prototypes
Jasmine, is using Maggie the magnifying glass, which has an AR feature for garden learning. She wants to learn about tomatoes, and whether they are ready to pick and eat.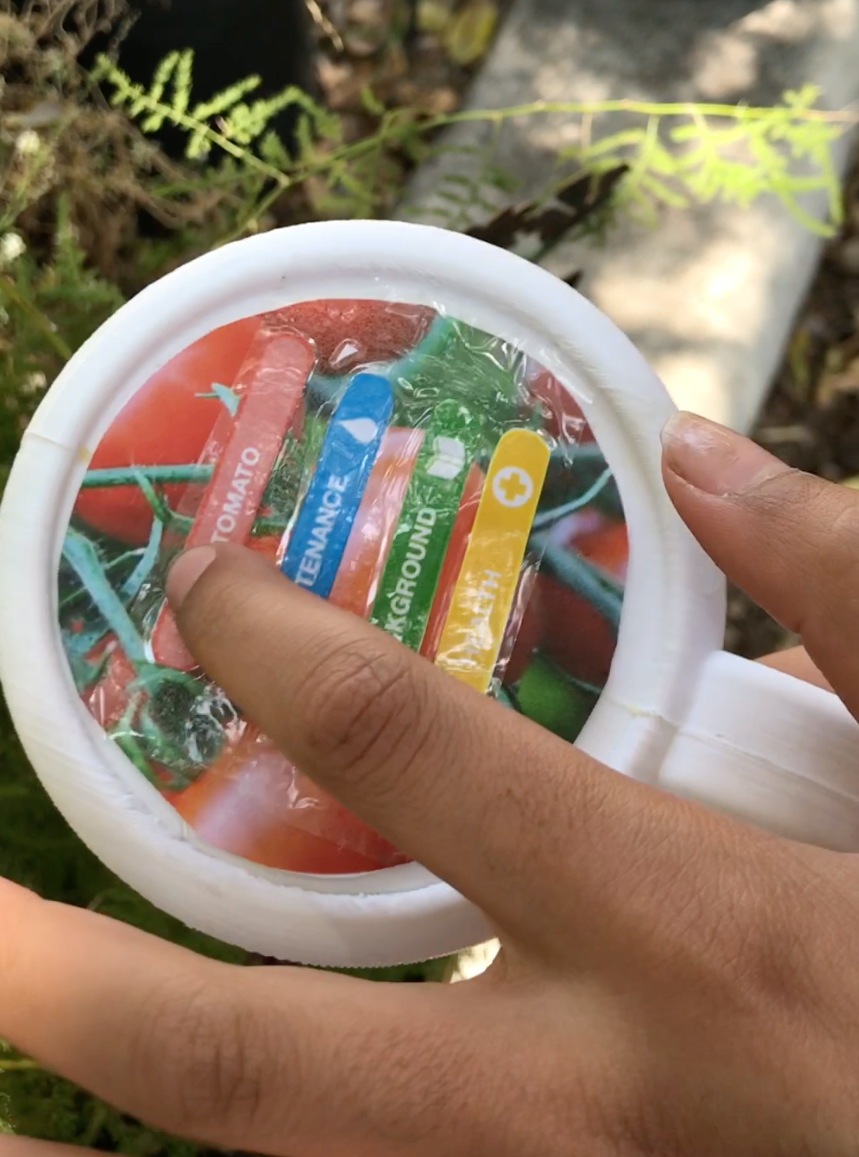 User Scenario with Prototypes to scale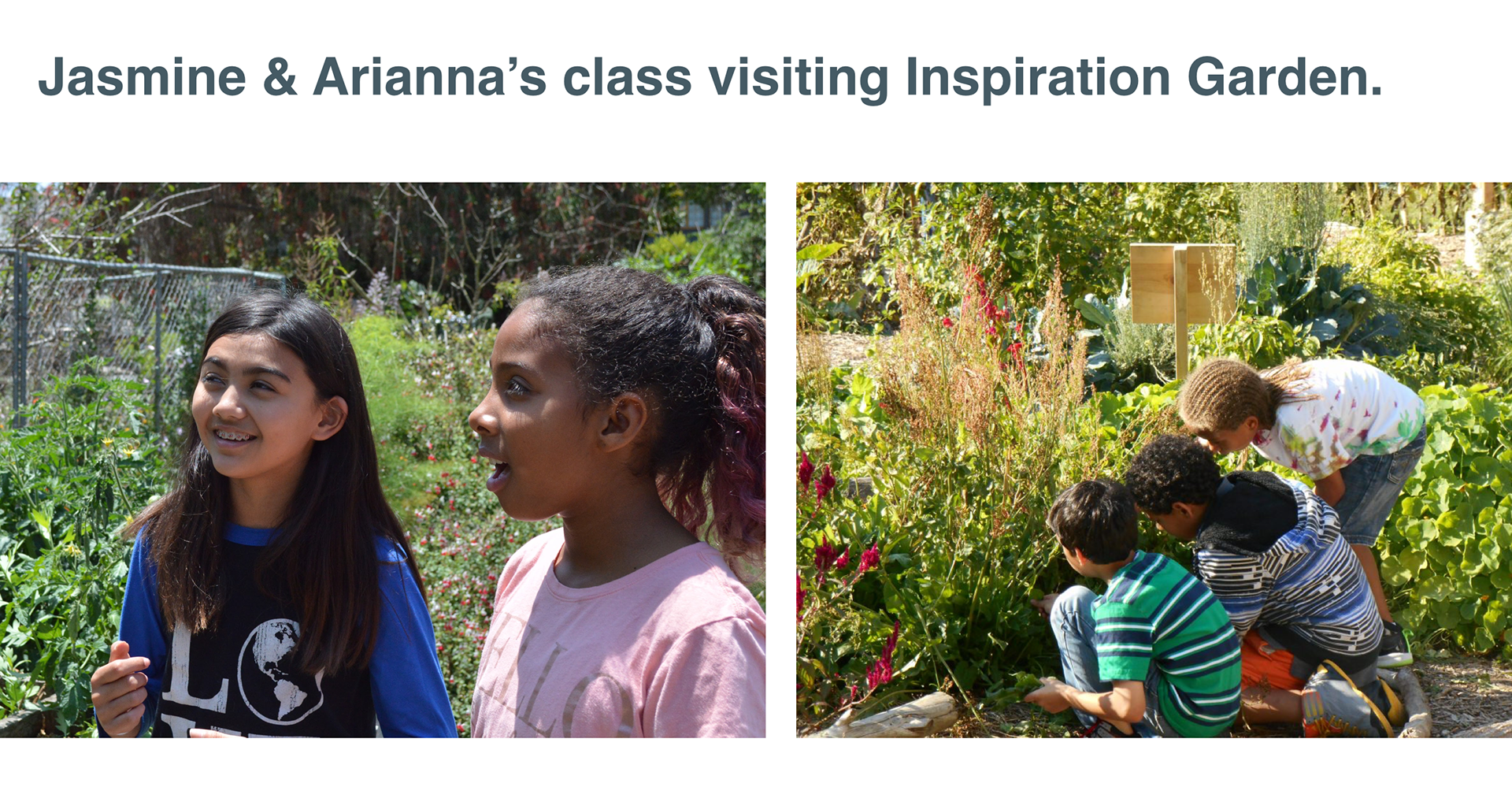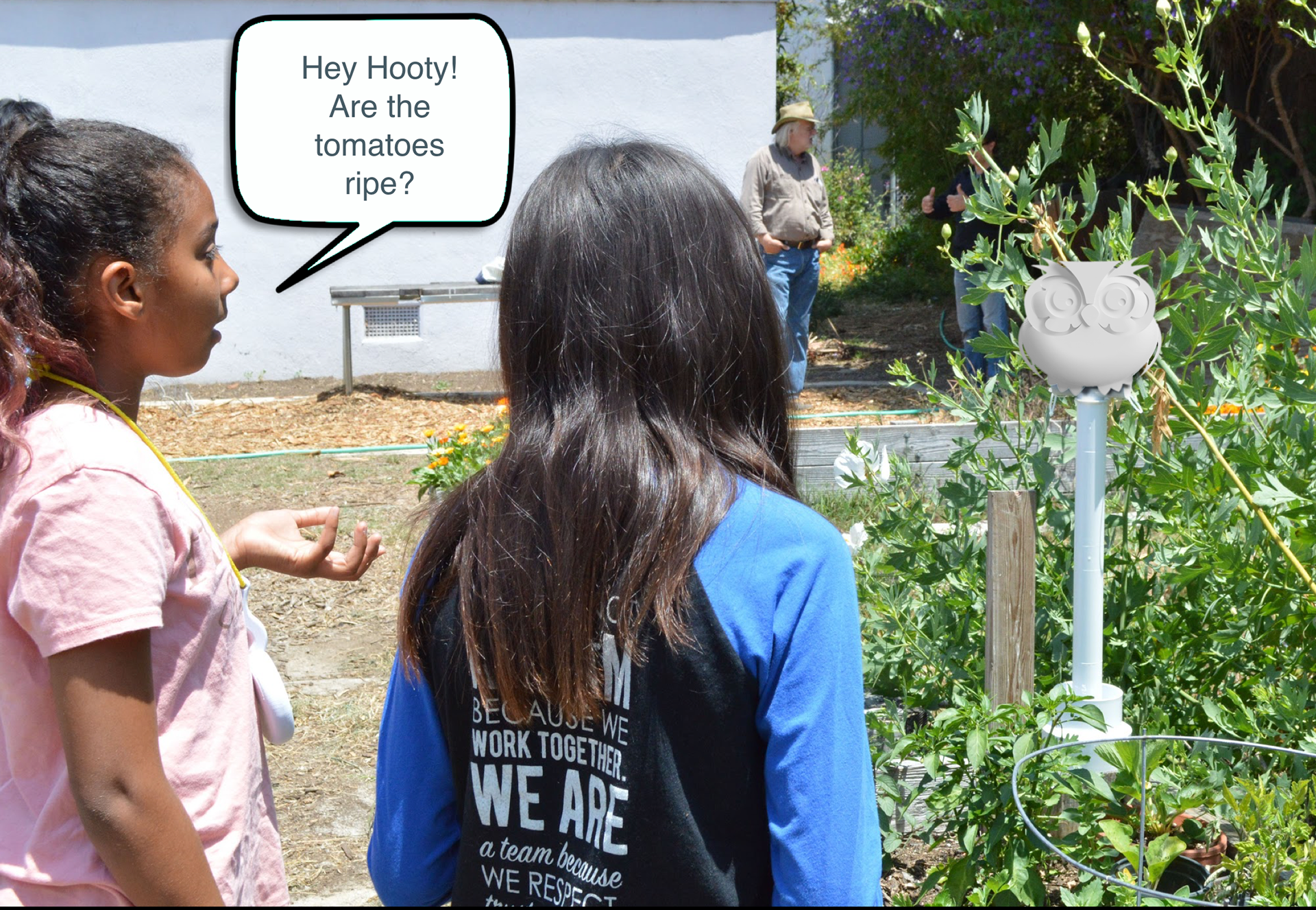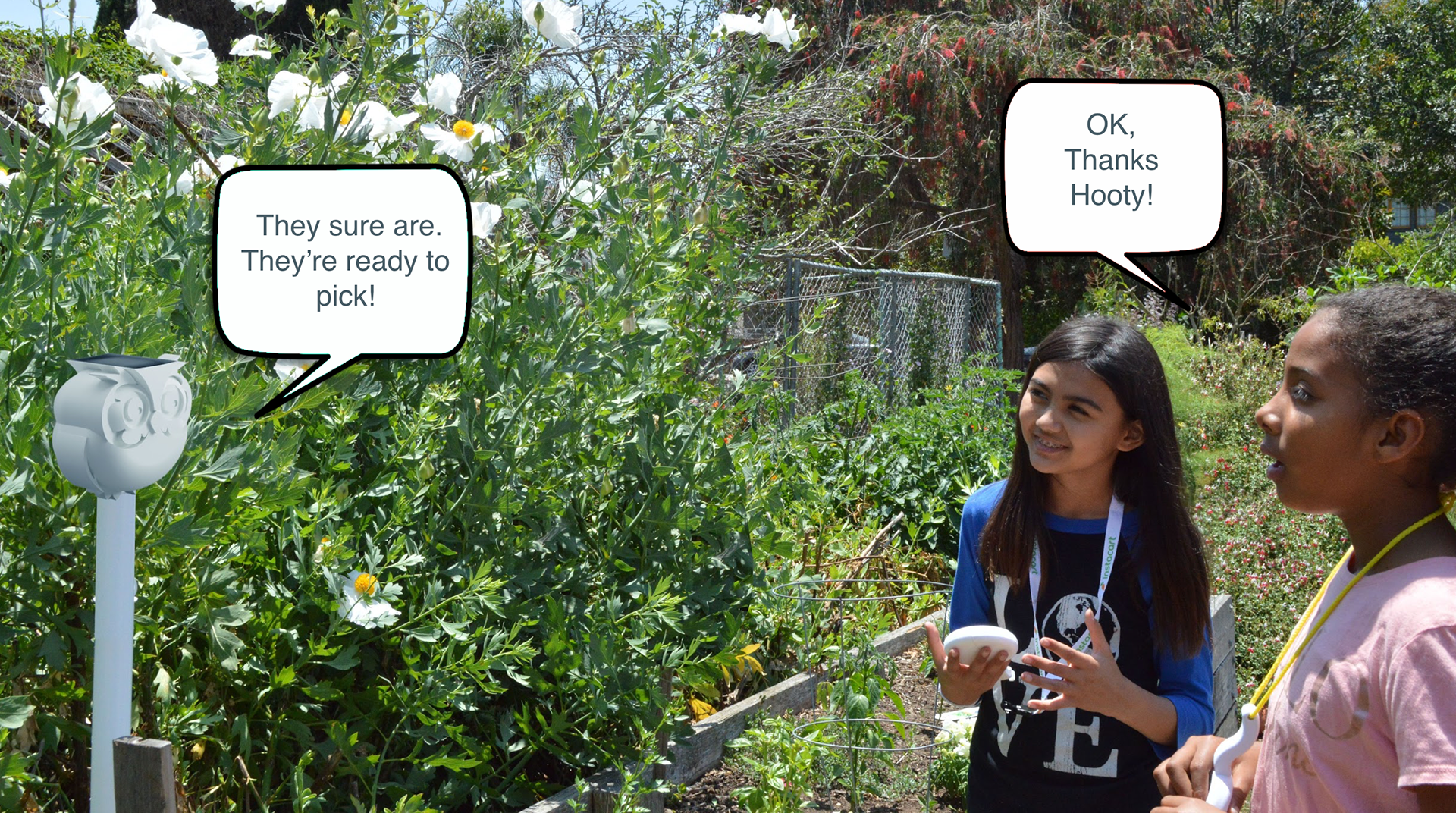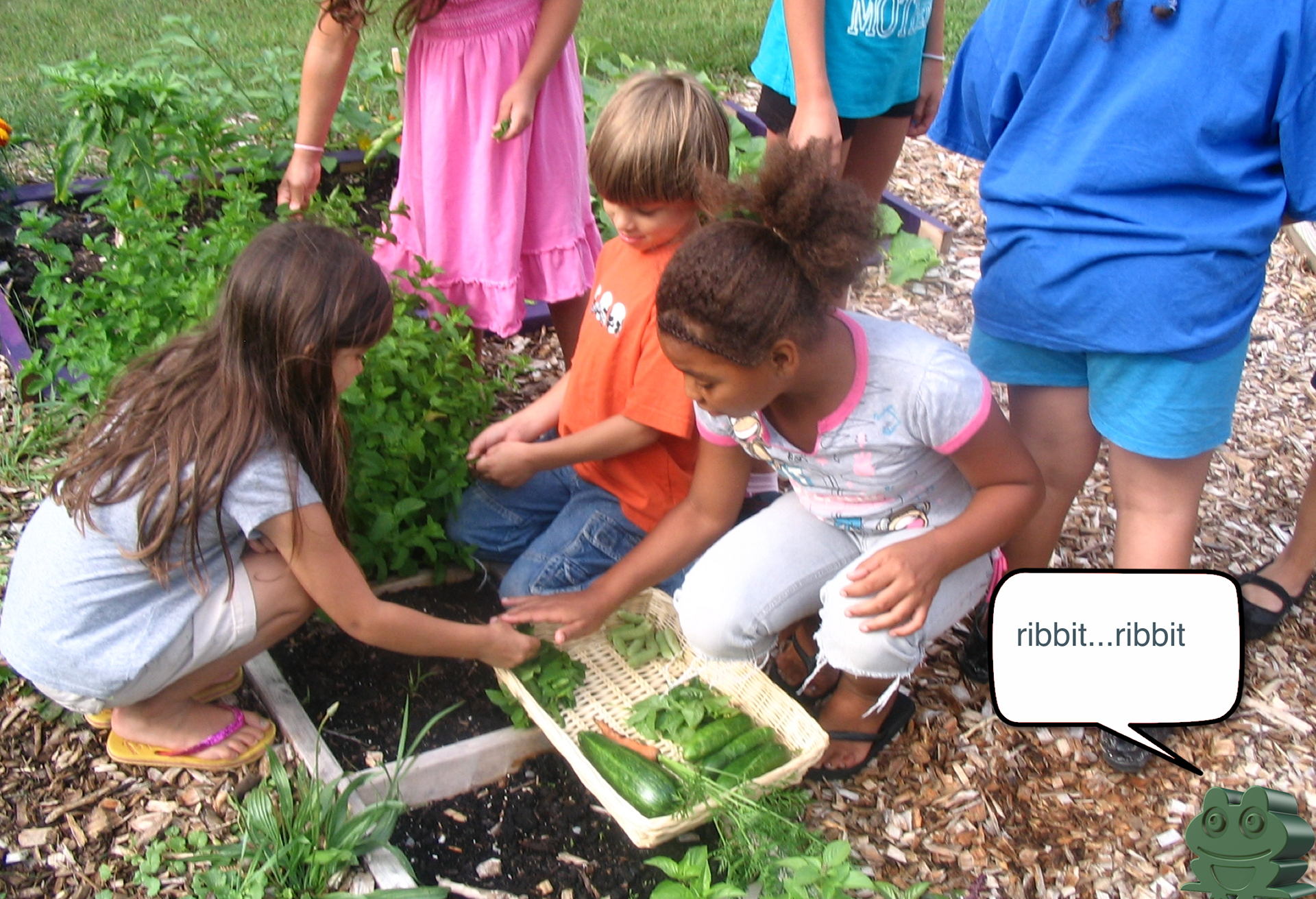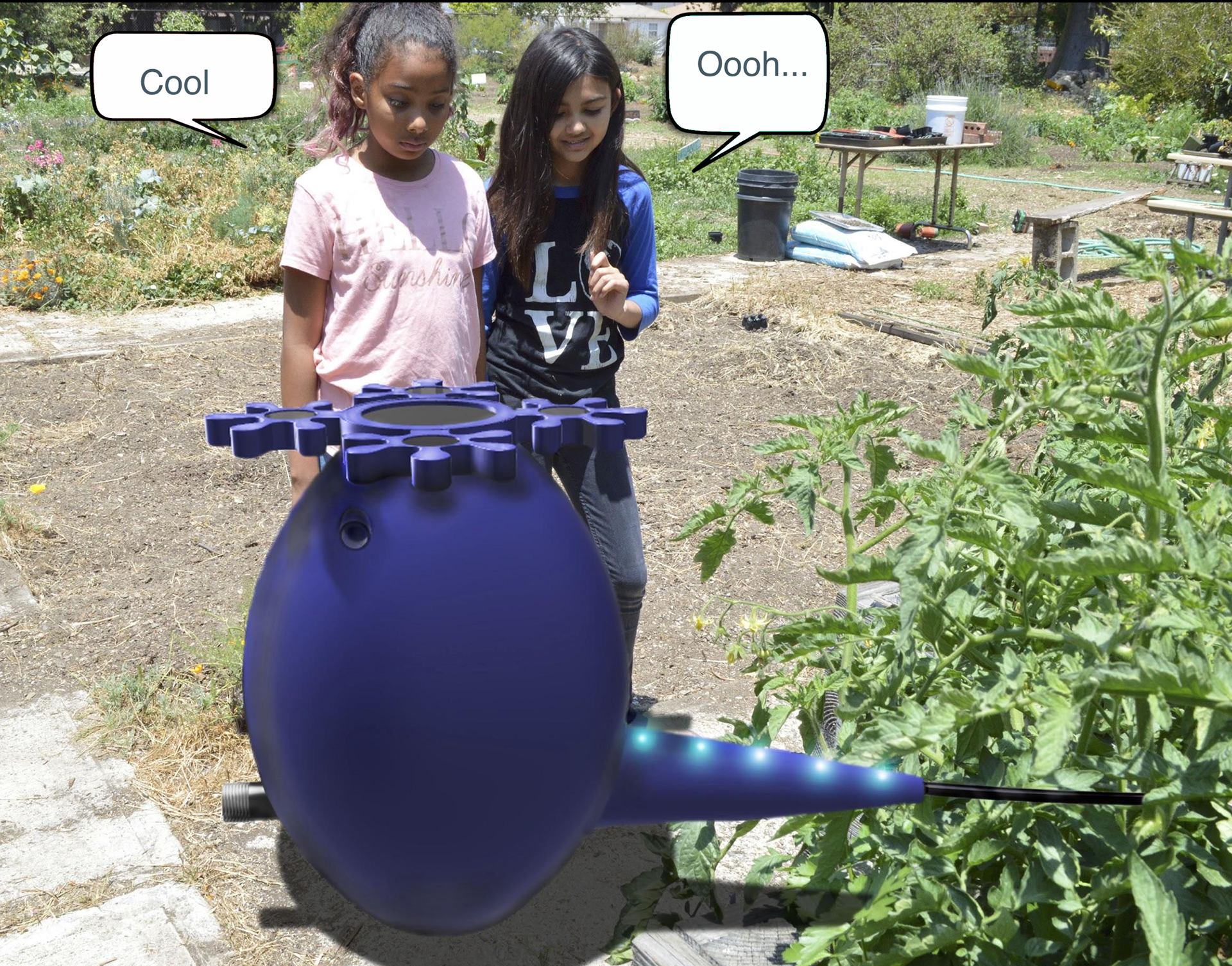 An interconnected Garden System
How could our team connect generations in an outdoor space in a way that fosters growth by strengthening individuals and communities? We had to 
pivot from this original idea because we realized we were designing a service, not our goal of a Smart Environment with a family of products that work in concert with each other. We shifted our focus to elementary school age children, the benefits of school gardens, and how to integrate them into the classroom. It was about pulling the interactions off the digital screen and bringing it back into the world.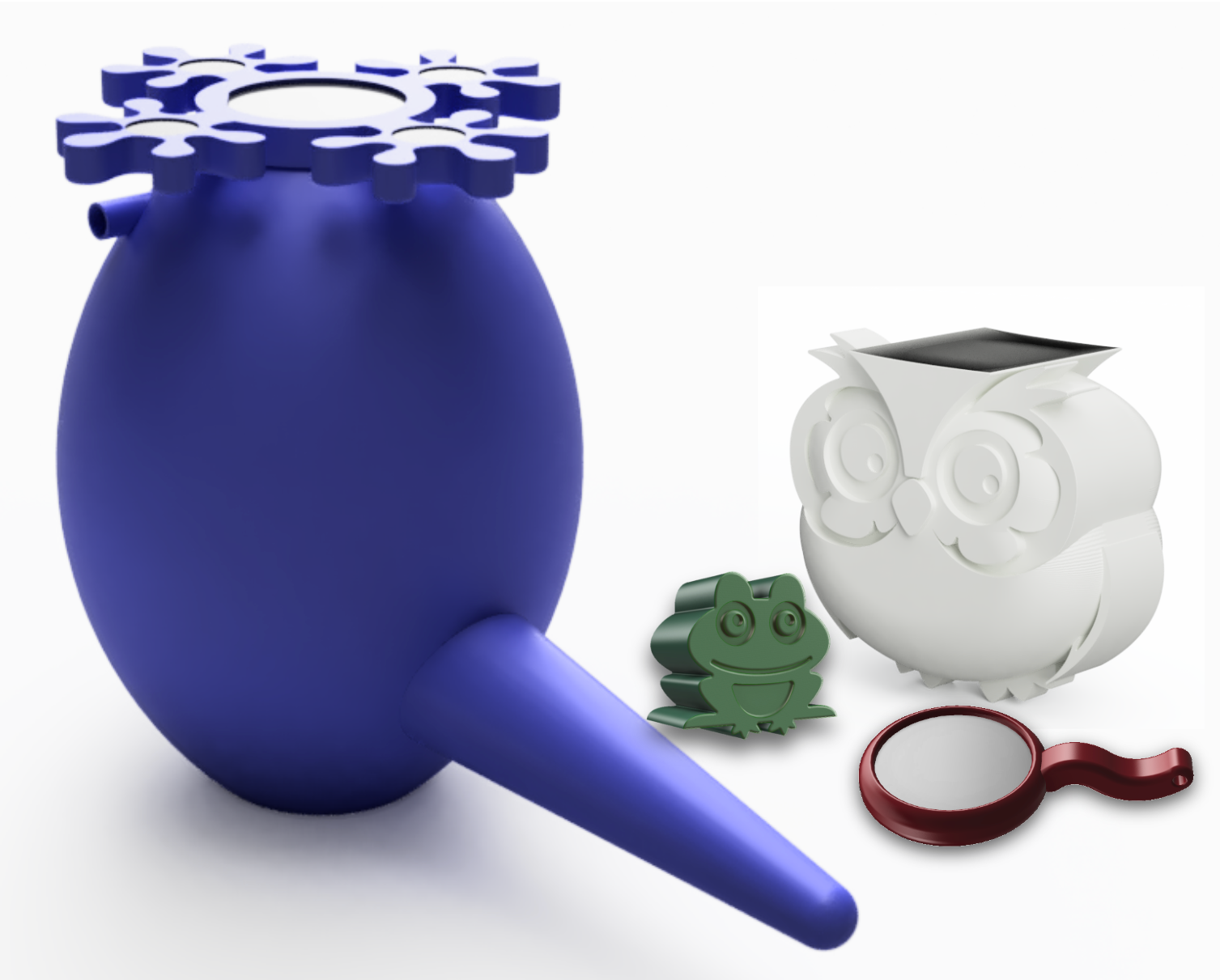 ___________________________________
​
​​​​​​​