Cultivating a culture of sharing the road between
 Bird e-scooters riders and drivers.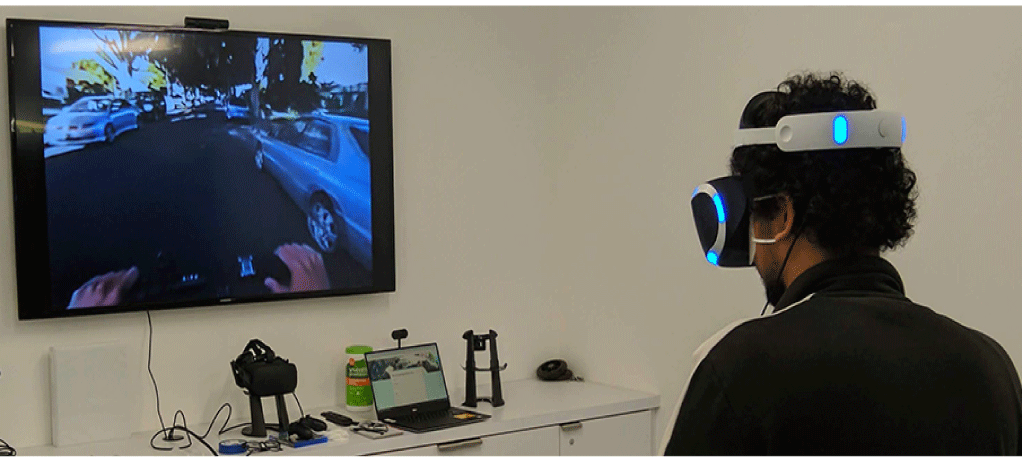 Project |
 SMC IxD Senior Studio Collaboration
Client |
 Bird, a dockless electric scooter company in Santa Monica
Team Members |
Luke Buenaventura • Doug Dean
Role |
UX Research/Design •  Product Design  
Tools |
Ricoh Theta S 360 camera • After Effects

​​​​​​​

• Sketch • Adobe Illustrator
___________________________________
​​​​​​​
How might we design a sustainable and equitable Bird loyalty program for students at Santa Monica College (SMC)?
•    E-scooters are not allowed on campus. 
•    Bird wanted us to think through the system outside of the app and within the ecosystem of Santa Monica College.
Examples could include safety, respectful rider behavior, or something else
. I 
did individual research for the first half of the project. Then, formed a team to execute prototyping and proof of concept.
Phase 1 : 
Find out what Santa Monica College (SMC) students wanted in terms of a loyalty program with Bird, and understand how the Bird brand was perceived by city officials. My individual research was on city
infrastructure
, focusing on
bike lanes, and Geofencing
. Exploring these subcategories from the brief will help construct the system for the prototype to live in.
Phase 2:
  Prototype a possible solution based on collective results, and form a team.
"Super creative idea that also addressed a major pain point for us: rider education. I love that your solution can be applied broadly to different user groups, whether that's riders, drivers, or just anyone interested in exploring the scooter experience. I especially liked the fact that you were focused on empathy-building! And the sticker badges were super fun too."
                                                      -
Courtney, UX Designer at Bird
"Rebecca [Head of Communications, Bird], also loved the VR presentation, especially as we think about how to lower barriers to someone taking their first ride. I agree with her and would say the two most viable for Bird to use immediately are the Tap to unlock / ride, and the VR presentation."
                                                                  -
Kat, Head of Brand, Bird
Based on our research, Bird launched
"Learn to fly with Bird (in 360º)"
for world-wide safety events!
​​​​​​​
___________________________________
​​​​​​​

Understanding stakeholders & Domain Experts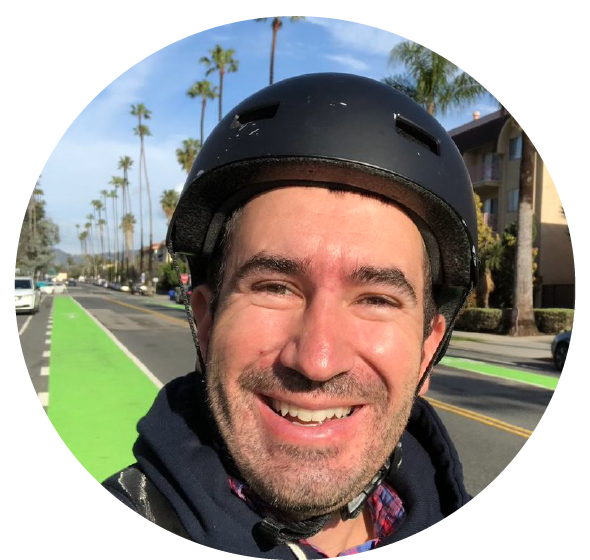 "Education and safe riding is a major priority.
Bird is looking into ways to use social media to get the safety message out to the masses." 
 Tim Harter - Government Relations Manager, Bird

​​​​​​​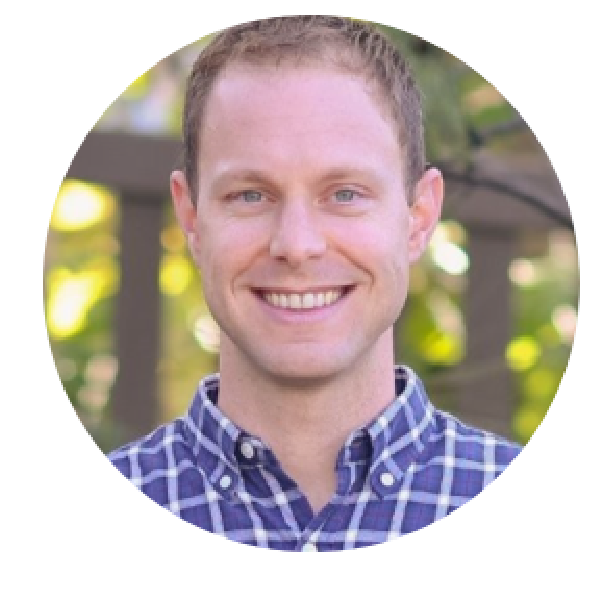 "

On
e
of the biggest barriers to alternative forms of transportation is the proper infrastructure
, 
having enough bike lanes, or separated bike lanes where people feel safe to ride in the public right-of-way. 
...
we can always use additional funding for those projects, and if Bird wanted to help with that, 
we would welcome it."    
Jesse Mays - Assistant City Manager, Culver City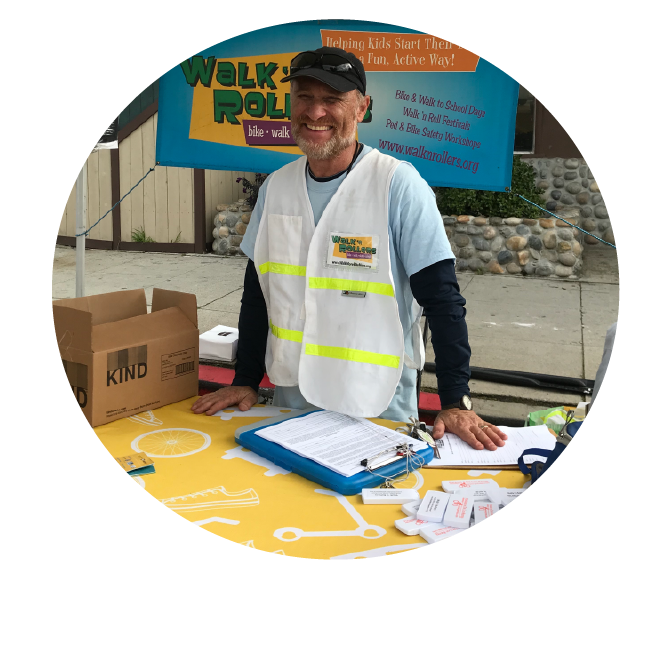 "Demonstration Projects,"
c

an help residents of a city see, and use a proposed bike lane system. 
The benefit
is that
the city can get feedback before the
y spend a ton of money on the actual project.
Jim Shanman - Founder Walk 'n Rollers & Coordinator for "Safe Routes to Schools"
Empathizing with our users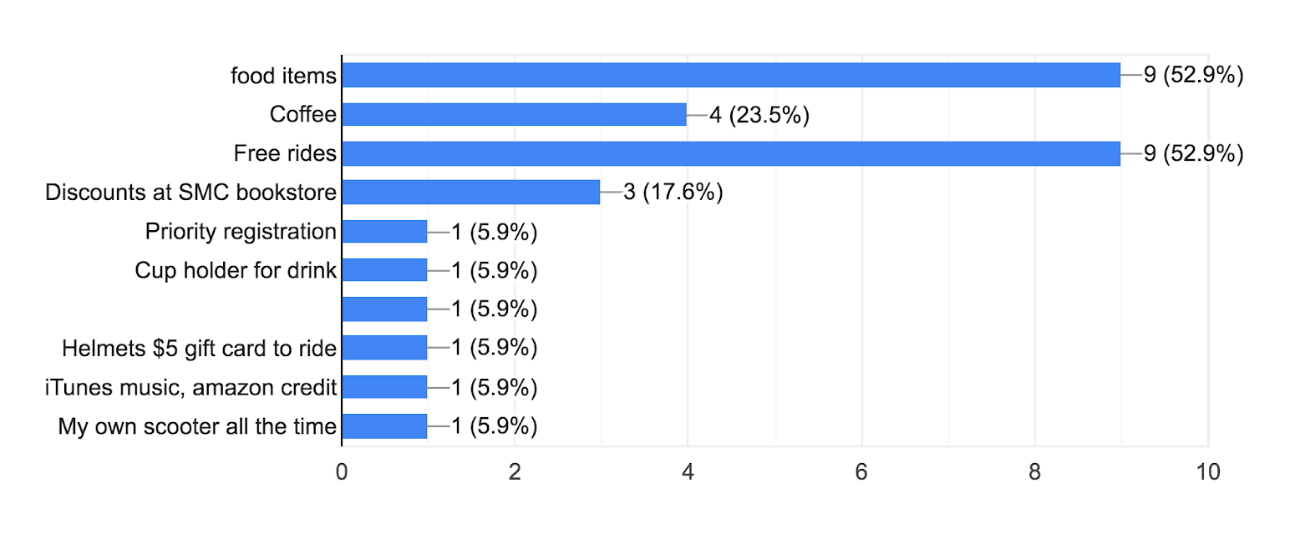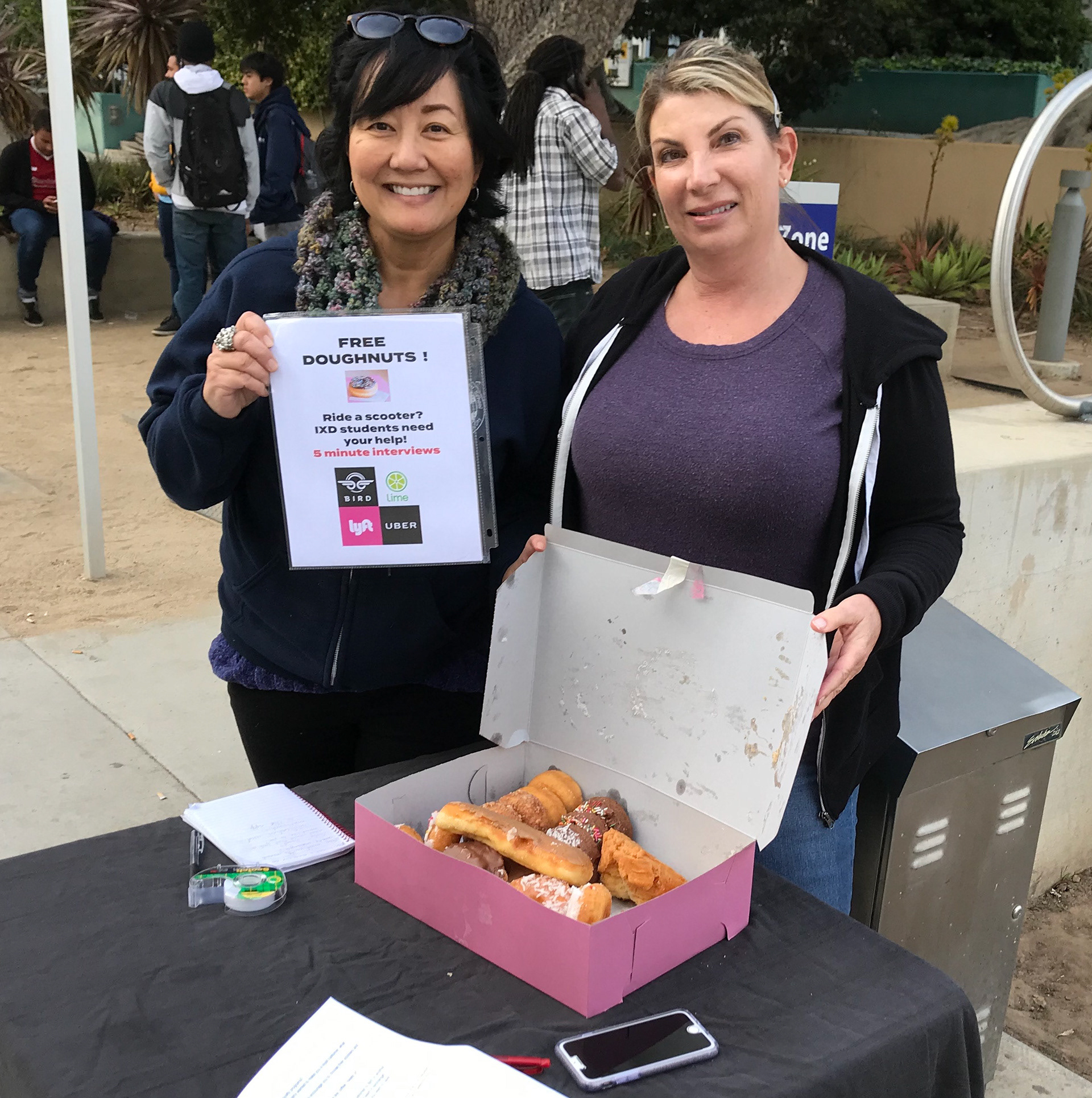 Building a world around Infrastructure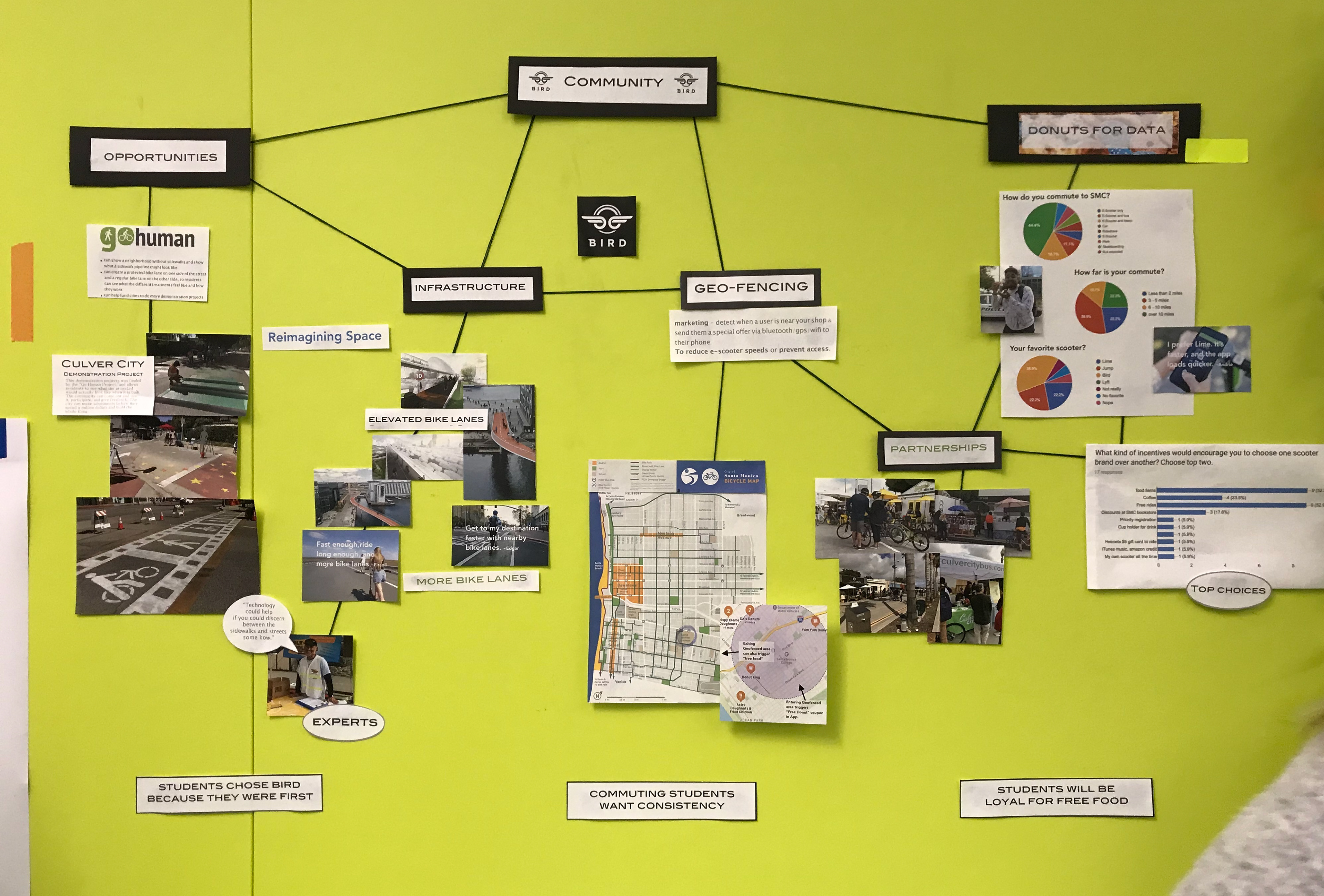 ___________________________________
​​​​​​​
SMC students would be loyal for free food.
An opportunity for Bird is to offer deals to students who enter a geofenced areas near local doughnut shops, restaurants, etc. close to campus.
Commuting SMC Students wanted consistency and availabilit
y.
Students wanted confidence in the equipment construction, consistent models, consistent locations, and more available bike lanes. My research uncovered an opportunity for Bird to help provide funding for proposed bike lane infrastructure for underserved cities.
SMC students chose Bird because they were first (38.9%).
However, based on my research 44.4% of SMC students chose other e-scooter options Lime & Jump over Bird. I'm exploring prototype ideas that change behavior/perceptio

n

to build brand loyalty through empathy and incentives
#1 Pain Point for e-scooter riders 

 • 
Drivers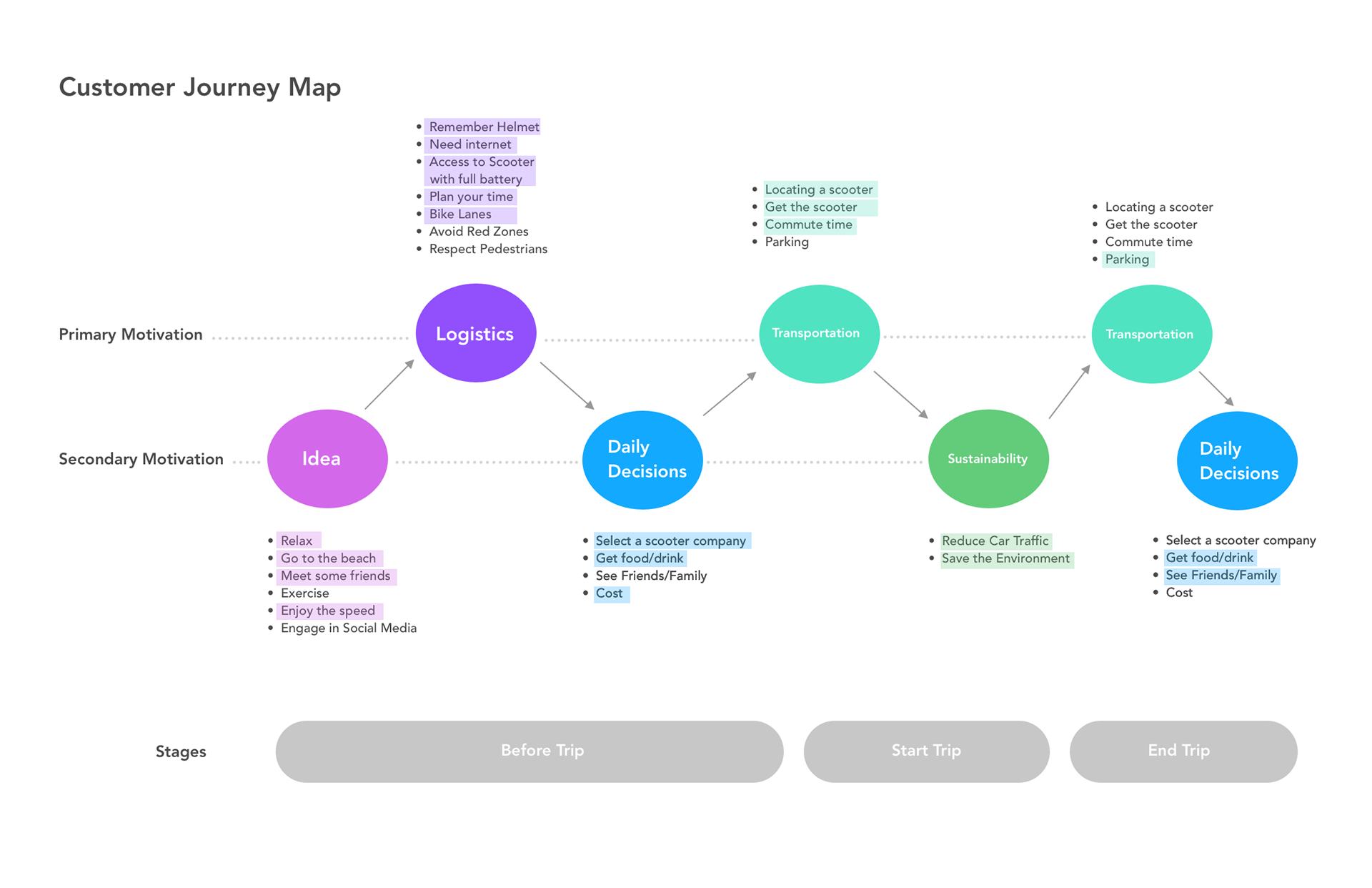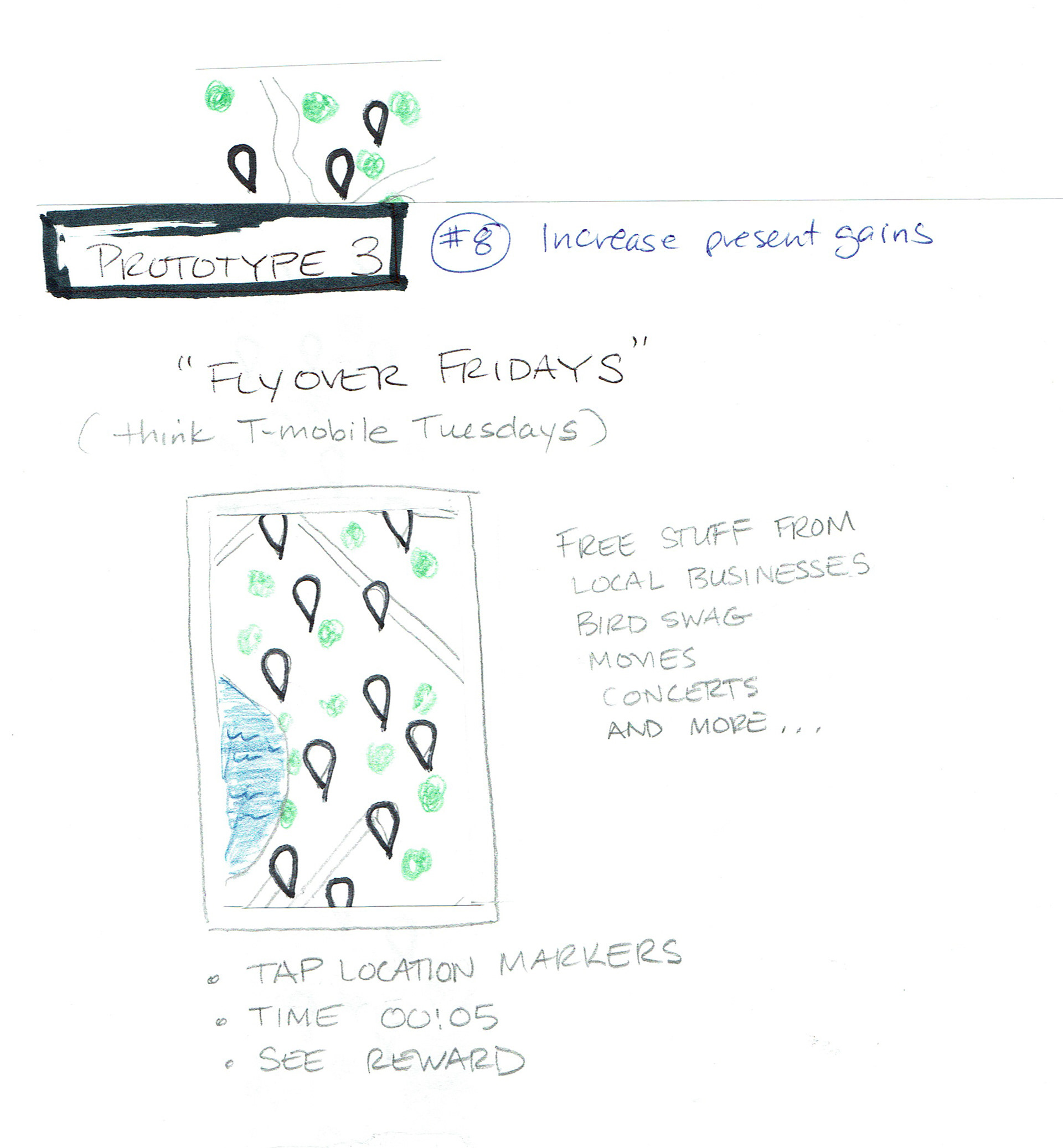 "As part of its new Share The Road campaign, motor company Ford has developed a virtual reality tool to give drivers and cyclists a taste of what inconsiderate road use feels like to each other." This research led me to consider possibly prototyping something similar for e-scooter riders. 
Ford claims 70% of cyclists and drivers felt more empathy toward each other after the VR experience.
"How can we use empathy to change driver behavior towards e-scooter riders?"
•    The perception of danger or lack of a safe environment to try e-scooters deters people from starting a ride.
•    VR would allow people to experience riding a scooter without the danger of being in real-life traffic.
•    The VR experience has the capability of immersing the user into life-like situations.
•     Using VR would allow us to craft those experiences.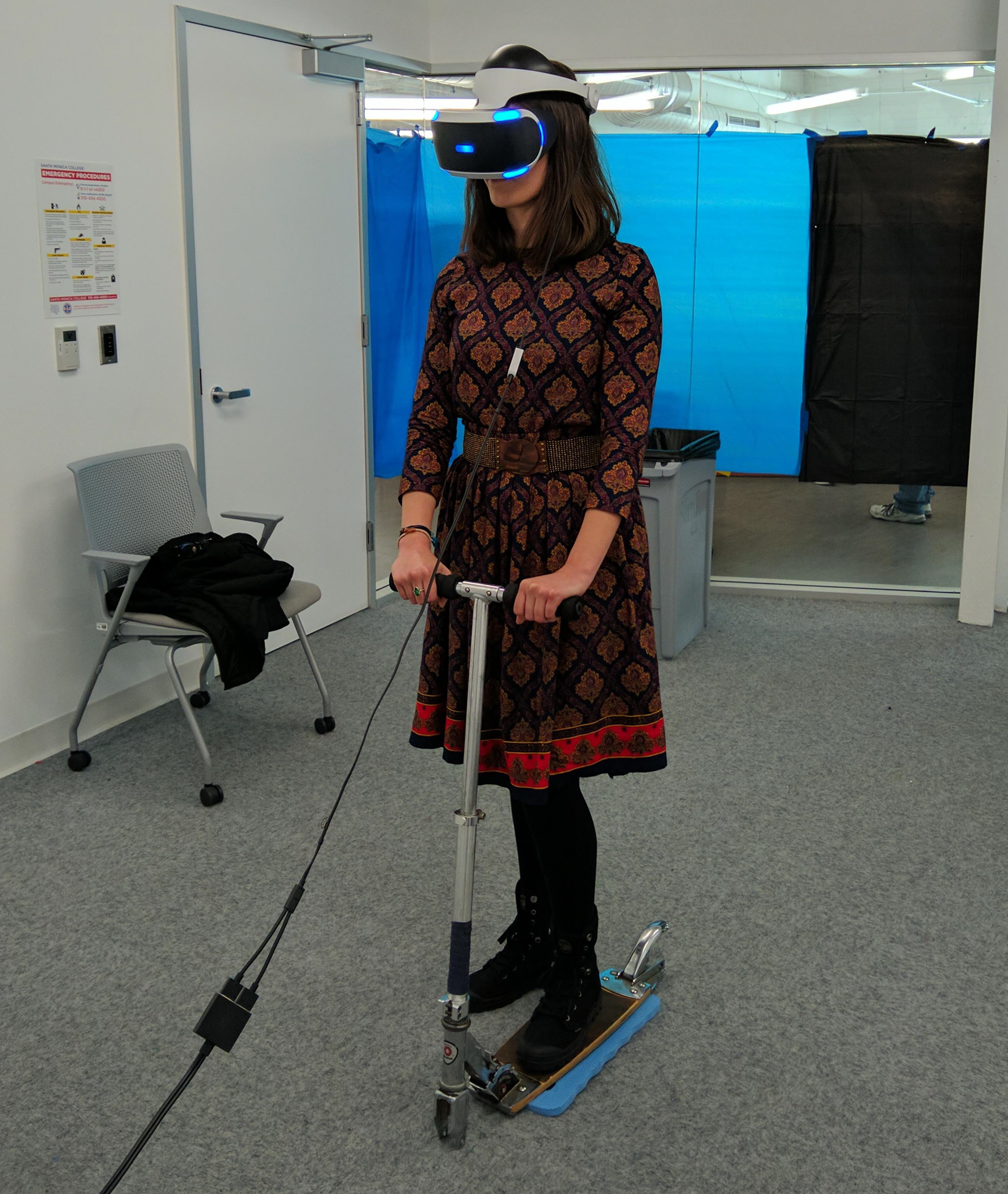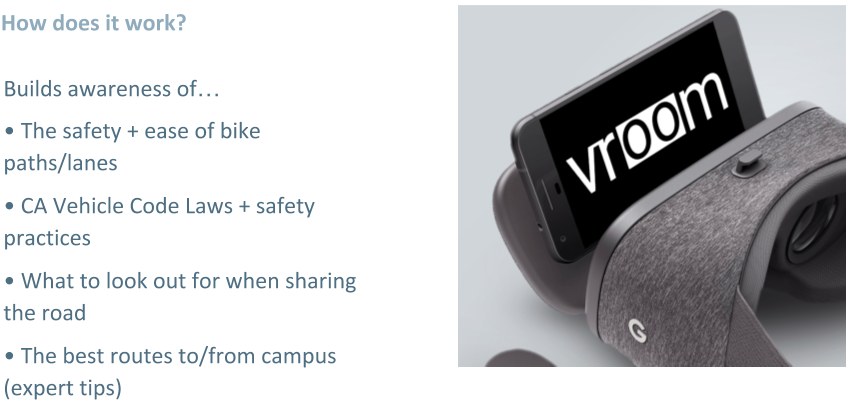 What SMC riders & drivers are saying about VRoom...

​​​​​​​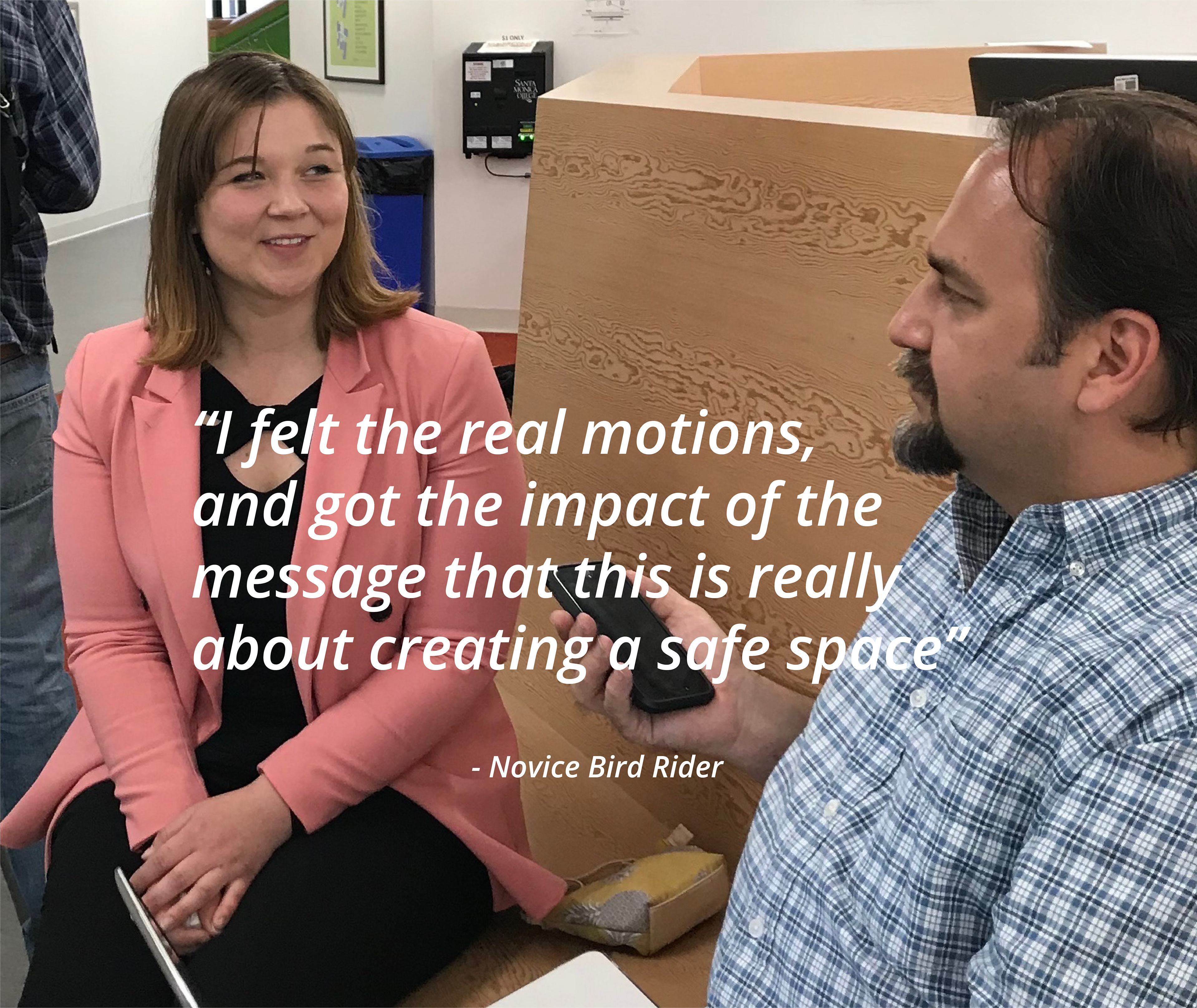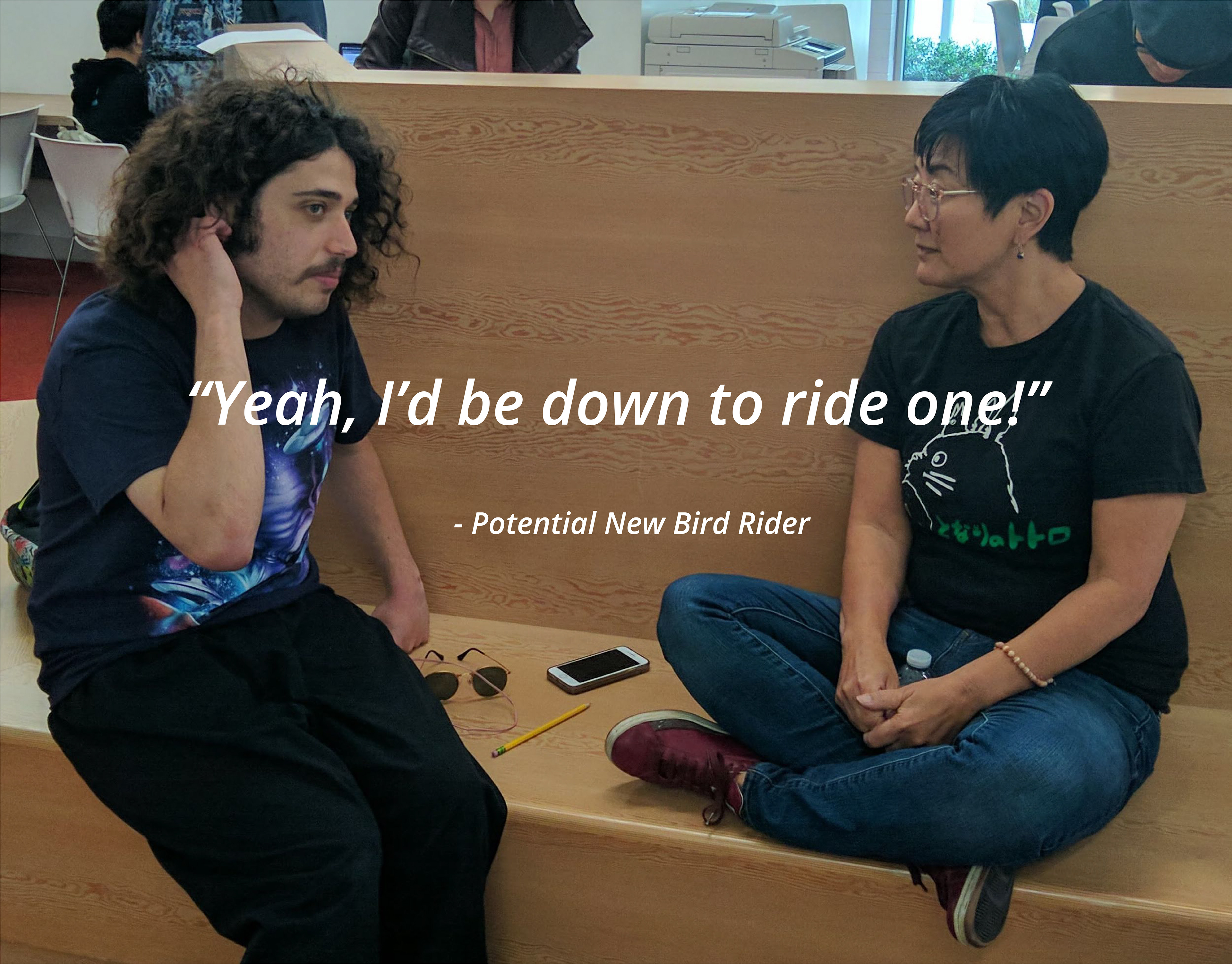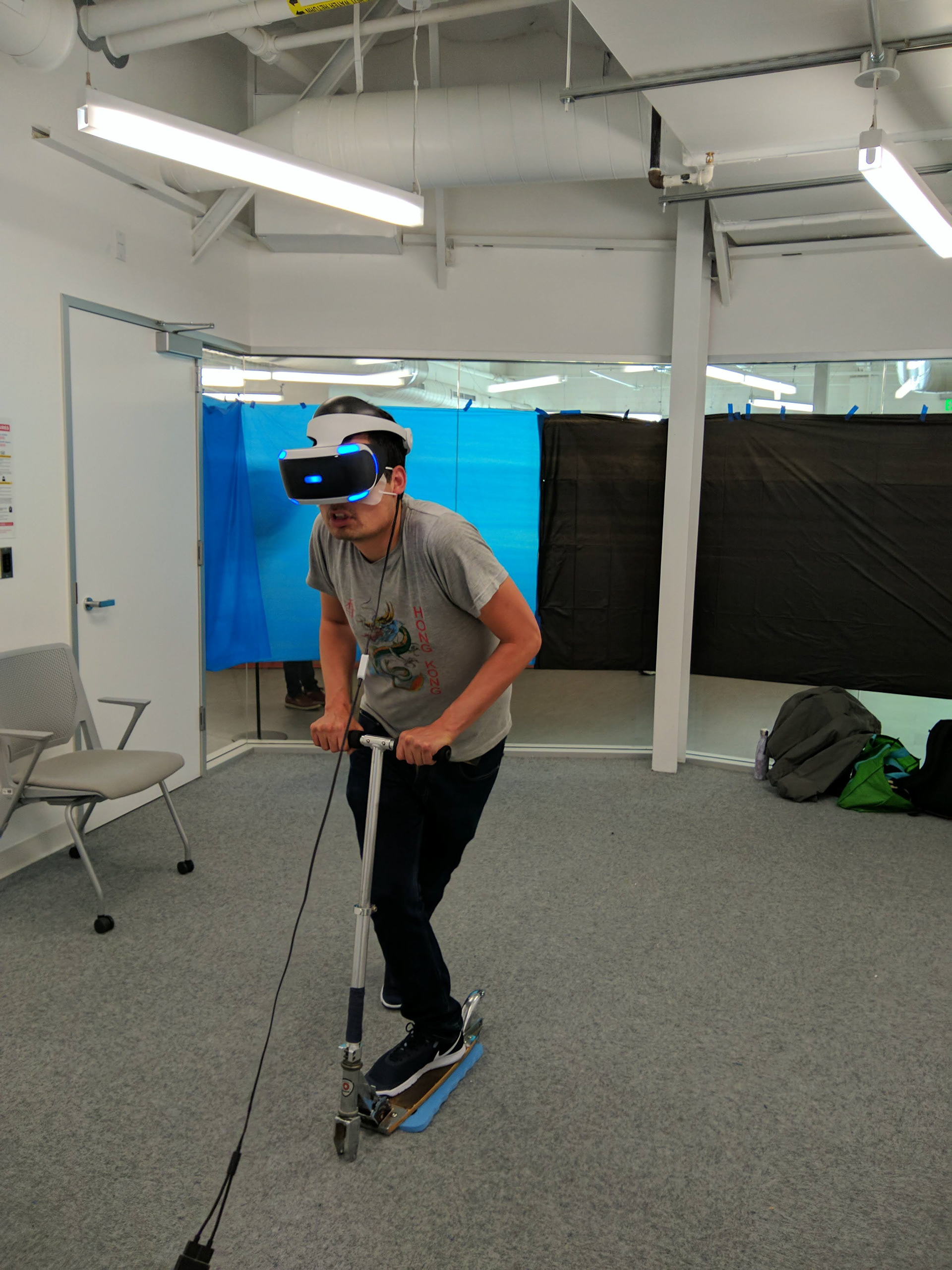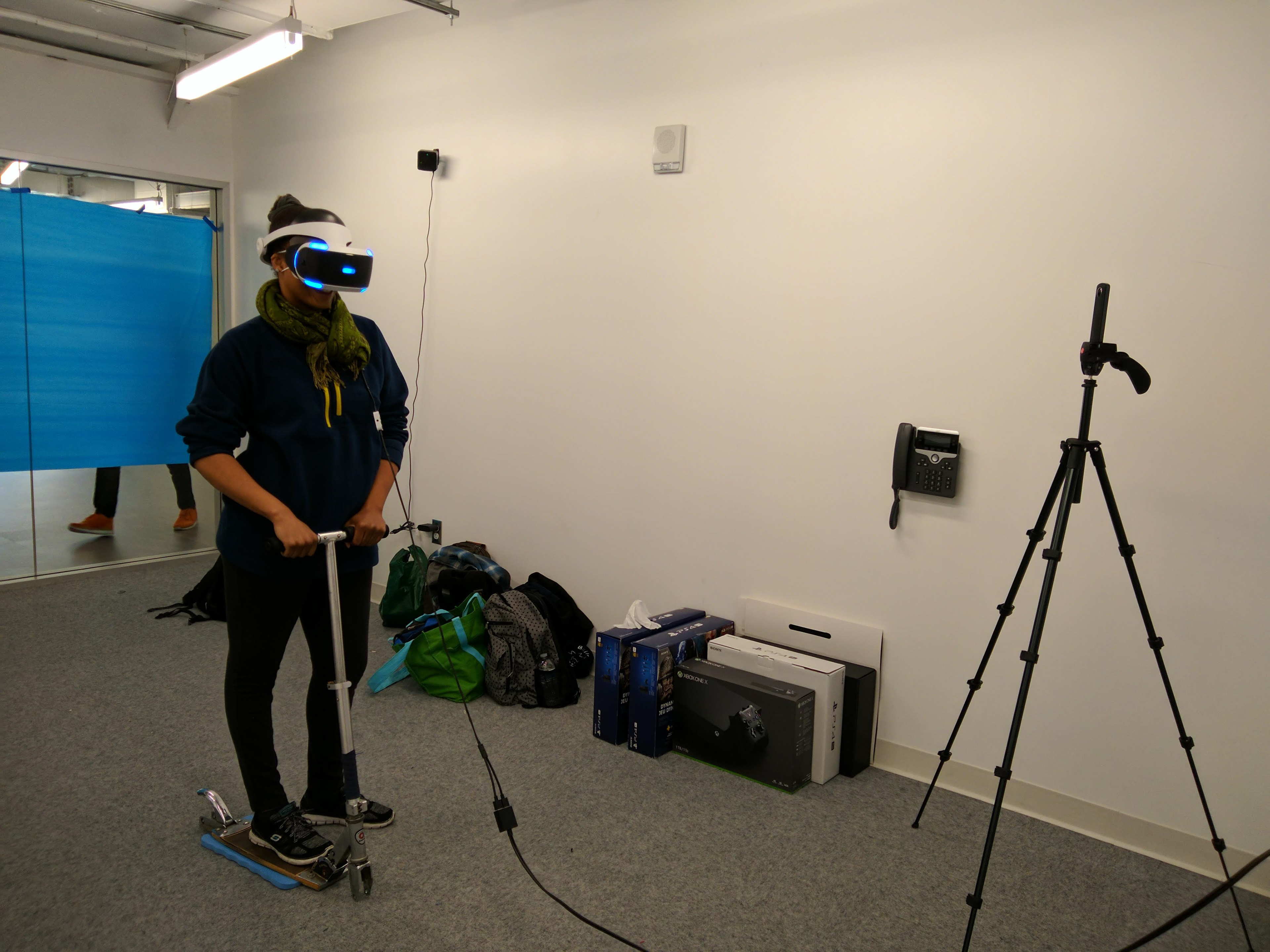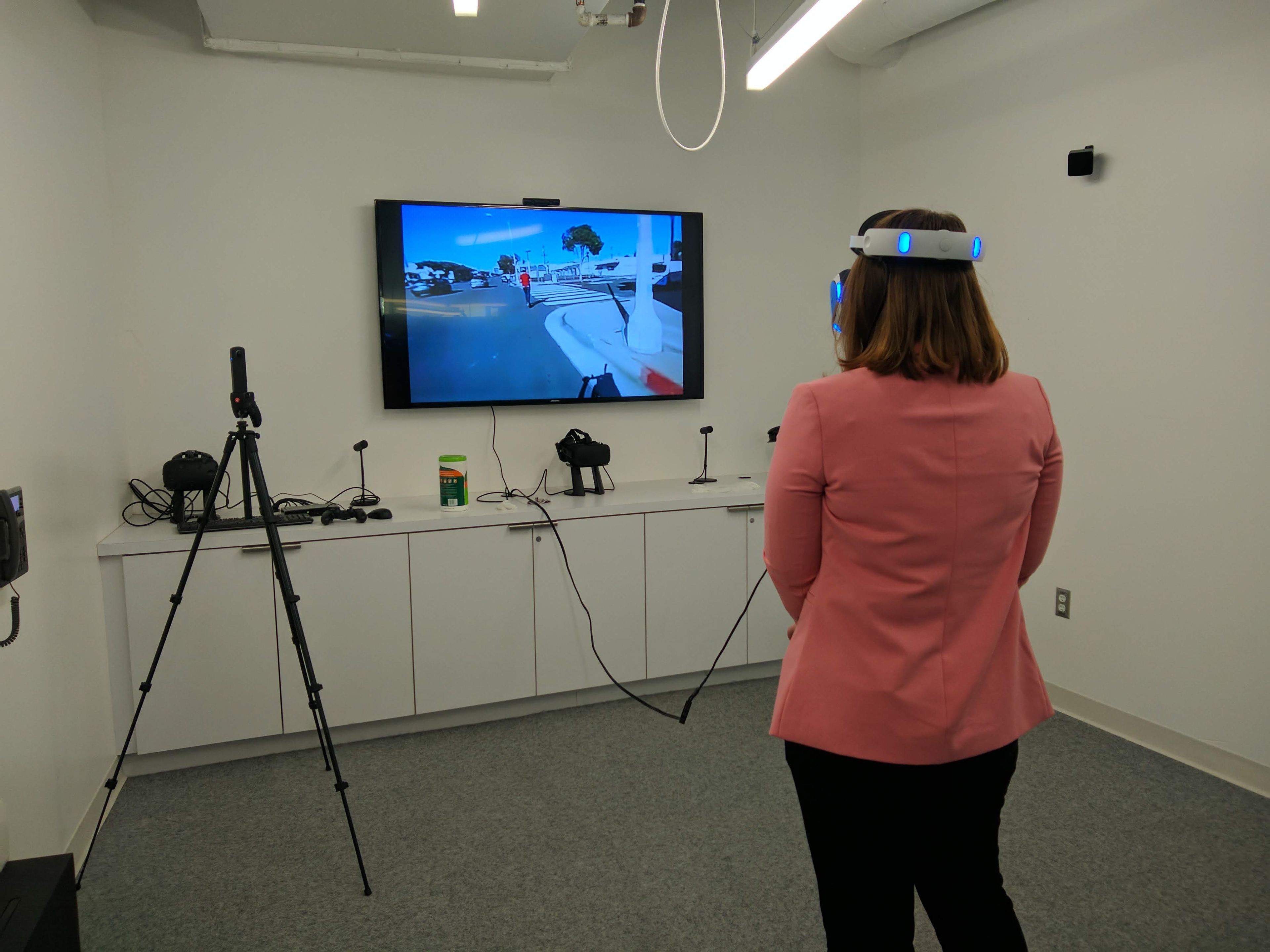 VRoom promotes awareness and provides safety education in a fun way!
 Only 2 out of 23 participants were confident in the rules of the road regarding e-scooters. After experiencing the bike box left turn in VRoom, users remarked that they had previously been unaware that the bike boxes provides a safe and legal way to make a left turn. Our participants expressed how fun the experience was even though they were not told of the context ahead of time.
VRoom can be used to change perception, and possibly alter behavior in drivers' and e-scooter riders'.
  After the VRoom experience, 12 out of 23 participants said their perception towards e-scooter riders had changed. Our participants mentioned that they felt vulnerable in the traffic scenario without a bike lane, and some student drivers felt more empathetic towards e-scooter riders. Students expressed they would drive more cautiously, and riders said the experience created more situational awareness.
VRoom offers an opportunity to gain new ridership.
 This was a surprise and an "Aha!" moment During our user interviews, 8 out of the 14 students who had never ridden and e-scooter before said they would like to try riding a real e-scooter after the VRoom experience.
•   
Upgrading rollouts
-

Use VROOM as part of your events/rollouts. As Bird continues to roll out in other cities and neighborhoods there is an opportunity to introduce the riding experience to those who may be reluctant to try it on the road. VRoom offers those potential riders a way to experience the sensation of a ride in a safe and convenient space. Once they have felt the joy of riding a Bird in VR, they are bound to try it in the real world! An additional bonus is that the VR 360˚ video presentation could be shown in situations where crowds or location restrictions make it difficult to deploy actual scooters.
•   
Adding Flight School
-
To promote safety, adding a Flight School feel to the VR 360˚ presentation would allow it to inform novice and experienced riders of safe riding practices. It could help provide guidance on where it is safe to ride and how to avoid potential hazards when sharing the road. By creating a branded rite of passage, Bird Flight School graduates would have more confidence when taking their first ride.
•   
Creating City Tours
- Create unique city tours with expert guides. By collaborating with people who know how to get around that city well while riding a Bird,  you have the opportunity to create Virtual City Tours that would give a unique point-of-view.

We were able to use a VR 360º experience to gain empathy for e-scooter riders from drivers, and also give e-scooter riders more situational awareness while riding in the future. VR was successful as an additional way to promote safety by building empathy between e-scooter riders and driver for our sample set. It would be incredible to see it scaled up to reach more users!